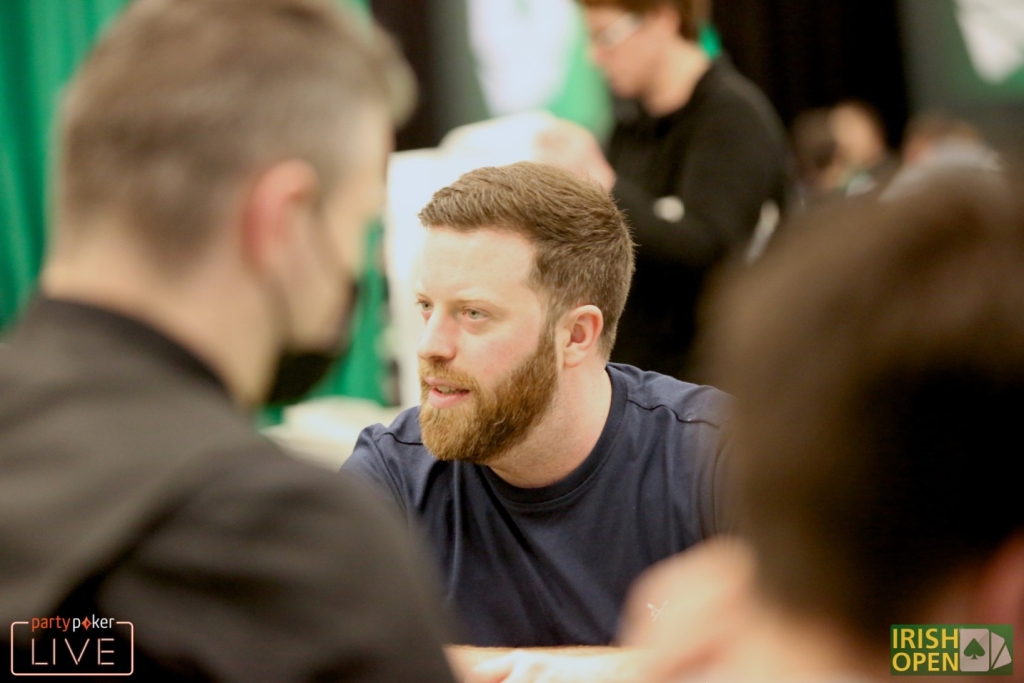 Andrew Hedley raised in the cutoff, was flatted on the button by Sihao Zhang. The squeeze came from the small blind Alex Kulev, who had only 25 big blinds total to his name.
When it came back to Hedley, he moved all-in. Kulev called it off with 7c 7h. He was in the worst possible shape, facing Hedley's suit matching pocket eights.
It was a Tc 6d 4h flop, followed by a 6c turn, and the at-risk Kulev would need a 7 and nothing else to stay alive. It was the Ac river and Hedley got healthy, while Kulev made his way to the exit.
We are back from break, late registration having ended, with 38 players, 89 total entries.