THE BEGINNING
In May 1979 a colorful Irish bookmaker found himself with three days to kill in Las Vegas. He wandered into Binion's Horseshoe Casino and found himself in the middle of the biggest poker game on the planet. His eyes lit up with excitement and his gambler's instinct kicked in.
Terry Rogers had found his spiritual home.
He befriended the biggest, baddest and best poker players of them all. He didn't know it then but he would be instrumental in spreading the gospel of hold'em to Ireland, Europe and beyond. In the beginning Terry Rogers, never a man to hide his light under a bushel once declared
---
""
---
One of his finest legacies was founding the Irish Open, probably the world's oldest poker tournament after the World Series.
The annual event, now in its 25th year, had a remarkable genesis. The story is peppered with colourful characters and laced with triumph and tragedy. Terry's death in 1999 robbed the world of a visionary poker fanatic whose influence on the modern game, particularly in Europe, can still be felt far and wide.
Liam Flood, the renowned tournament director, and poker player was a long-time friend and colleague of Terry's. He presents the Irish Open each year in association with the Merrion Casino Club. Like many great stories, it starts with a meeting of like minds. "Terry and I were on-track bookmakers: we were competitors," recalled Flood. "We started to hold poker tournaments for charity. This was in the mid-1970's. We'd get anywhere between 100 and 300 players playing 5-card draw for £100 to £200 per game. That was a lot of people for that kind of money at the time.
---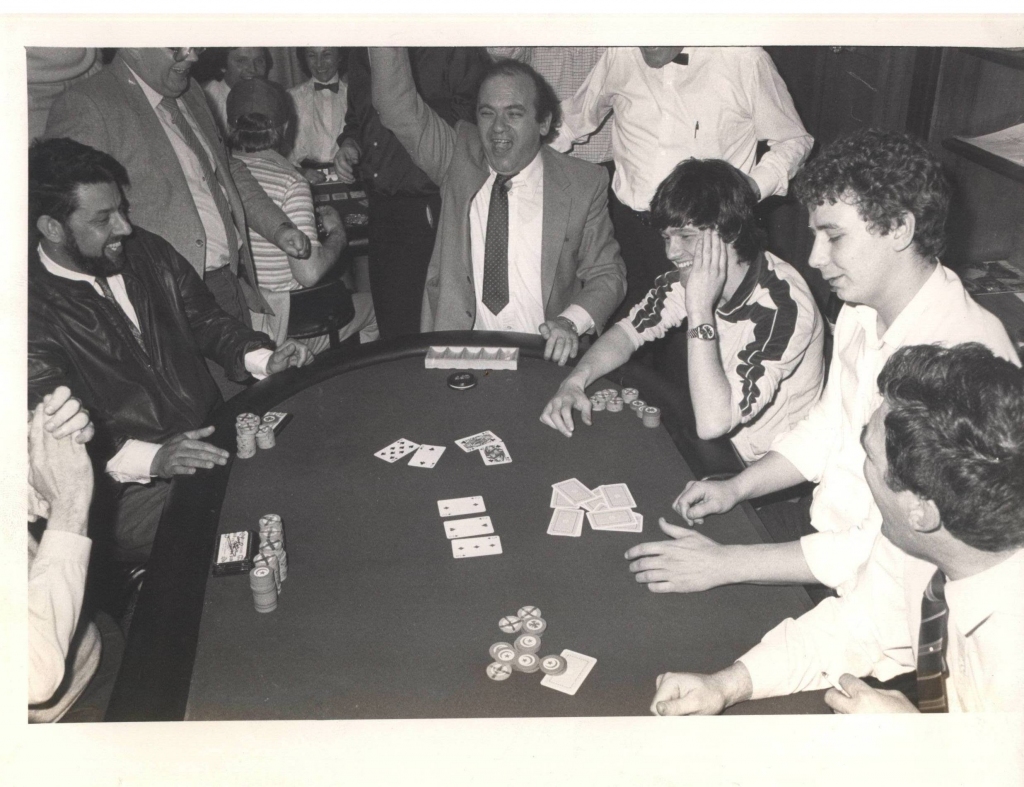 Every year Terry would go to America on business. In May 1979 he had a few days off and went to Vegas. He saw this high stakes poker game going on and met Benny Binion and the rest is history
---
BOOKIES EDGE
Always one to spot an opportunity Rogers cemented his relationship with Binion and his band of high-rolling players by taking bets from them on the outcome of the games, offering the type of long odds the Americans had never seen before. "Guys like Benny Binion, Doyle Brunson, and Chip Reese really held Terry in high esteem," said World Series bracelet winner and former Irish Olympic swimmer Donnacha O'Dea.
---
"He'd give them great odds, better than any American bookie would give, but he still made sure he had a edge."
---
After the 1979 World Series Terry returned to Ireland enthusing about what he'd seen. Stud and draw were the poker variants of choice in Ireland but the new variation he'd seen in Vegas, no-limit hold'em, beat them all for excitement and skill. In the following years he returned to Vegas for the World Series with Flood but his bookmaking activities brought the attention of the Las Vegas Police
Department and on one memorable occasion Terry and Liam ended up being arrested and imprisoned. The irony of being jailed for gambling in Vegas was not lost on them.
A NEW DAWN
The tournaments Terry had been running in Dublin since the mid-1970's morphed into the Irish Open in 1981. "I played in the first Irish Open," said O'Dea, whose best finish in the event has been third. "It was a 5-card stud with 2 down (the first and the last card), "Colette Doherty won that year. I think it was in the region of £22,000 but Terry insisted she call Binion's in Las Vegas that very night and get her name down for the World Series main event that year. He kept back the $10,000 entry fee in case she tried to change her mind."
CUNNING STUNTS
The Irish Open was organized under the auspices of the charity fundraising organization started by Terry called the Eccentric Club. It attracted mainly local players but Rogers already had is an eye on expanding the event. "There would always be a few English come over for the games, Derek Webb, Nick Cook, Derek Baxter," ventured Flood.
O'Dea remembers the stunts Rogers pulled to generate interest in the Irish Open. "He'd publicise betting on the tournament in the Racing Post along with an event such as the Super Bowl so he could get around the law on advertising such events. He'd install an outsider such as 'Suitcase' Johnny as a favourite. Poker players would then see these odds and think to themselves, 'Well I'm much better than this guy who's favorite' and immediately want to take part in the tournament."
US PLAYERS STORM DUBLIN
Terry's annual trips to Vegas and the success of the first Irish Open led to the US players he had befriended repaying their debt of gratitude for his generous bookmaking services by making a rare excursion from their home soil to play in Ireland in 1982 and 1983.
Donnacha and Liam remember the American invasions with glee. "One year Terry got them a yellow Rolls Royce for when they arrived at the airport. Another year he arrived with a white horse which Amarillo Slim, who was a real horseman, rode out of the airport.
---
Those years he had Tom McEvoy, Jack Keller, Stu Ungar, Doyle Brunson, Chip Reese, and Perry Green from Alaska. It was funny to see them try to pay for goods in Killiney village with chips from Terry's poker tournament, something they were used to doing in Vegas.
---
One magazine report of the 1983 event describes how Stu Ungar "stalked from the room, his whole body rigid with fury" after being knocked out of the main event early. His fellow players gently mocked him as he skulked away. 
Later in the evening the reporter spotted Ungar and Puggy Pearson (1973 World Series main event winner) throwing $50 chips up the floor of the hotel, betting on whose would get nearer a crack in the carpet!
ROUGH DIAMOND
Despite his affection for his American cousins, Terry had a reputation for being a bit of a curmudgeon but much of it was bluster and often just part of his schtick. 
Liam believes his bark was much worse than his bite. "Terry was always very gruff, and I mean that in the kindest way. We were the best of pals but I always knew I was in trouble if he pulled me aside and whispered to me. If he was shouting at me I knew I was grand. 
---
He didn't like spectators hanging around the tournament distracting the players so to earn the privilege he'd charge them the same as the entry fee the players paid to play in the game.
---
Terry viewed poker as a serious business. He once said, "Poker isn't decadent you know. These men are working for a living." 
Donnacha also fondly remembers his quirky outlook. "Terry took his poker tournaments really seriously and ran them very well. He was quite paranoid about cheating and always insisted the dealers cut the deck in a special way. He'd declare a hand illegal if he saw someone cut the deck in any other way." 
THE LOST YEARS
Around 1990, as no-limit hold'em was gaining acceptance around Europe, Terry's mother got sick so he could not organise the tournament. It fell into abeyance for a few years. However, by the mid-1990's Liam approached Terry with the idea of resurrecting it. 
---
Around 1995 I could see the way poker was going. I went to Terry and asked him if it was OK if I started up the Irish Open again. He said to me 'Sure, why wouldn't you?'. We held it in the Jackpot Club and then, when it got too big for there the Jackpot found a site and the Merrion Casino Club was born. When I first saw this five storey building I thought we'd never fill the half of it and now, of course, it's too small
---
A NEW DAWN
Fast forward to 2005. While the game remains the same the landscape is unrecognisable. 
Television and the internet have changed everything. 
Enter 'Burnley' John Falconer. "It was my first time to play in the Irish Open," he said, "though I played in the EPT event at the Merrion earlier that year and came ninth. I'd been in form, coming second in the EPT in London previously and felt good." 
Despite losing 6,500 chips from his starting stack to fellow Englishman Julian Thew and limping to the final table with the shortest stack he snatched a sweet victory over local hero Alan Betson and a cheque for €146,000 which ensured he'd return to Dublin to defend his title in 2006. 
---
"I'm really looking forward to it, I've been in tournaments around the world and Irish people have come up and recognised me. Along with the Thai's the Irish are the friendliest people in the world and I can't wait to get back to defend the title."
---
THE BOYS ARE BACK IN TOWN
In 2005 paddypowerpoker.com undertook a five year sponsorship of the event, securing its future and ensuring it would continue in a spirit Terry would have appreciated – well organised yet inviting; always focused on the player. 
That year the tournament had a guaranteed prize pool of €1 million with €50,000 added by the sponsors making it the biggest in Irish poker history. It hosted 400 of the world's best players, the final table was be televised live on Sky Sports.
Paddy Power, Head of Communications at Paddy Power Poker, we were bursting with pride at sponsoring this illustrious event. "Terry was a great man, poker is a great game, Dublin is a great city and this is going to be the greatest tournament ever seen in Europe – just the way Terry would have liked it." 
But have we really come so far from the days of Terry Rogers and the Eccentric Club? 
Terry's death occurred as one era in poker was ending and another beginning but there's no doubt in Liam Flood's mind Terry would have loved how the game he championed had turned out in the 21st Century.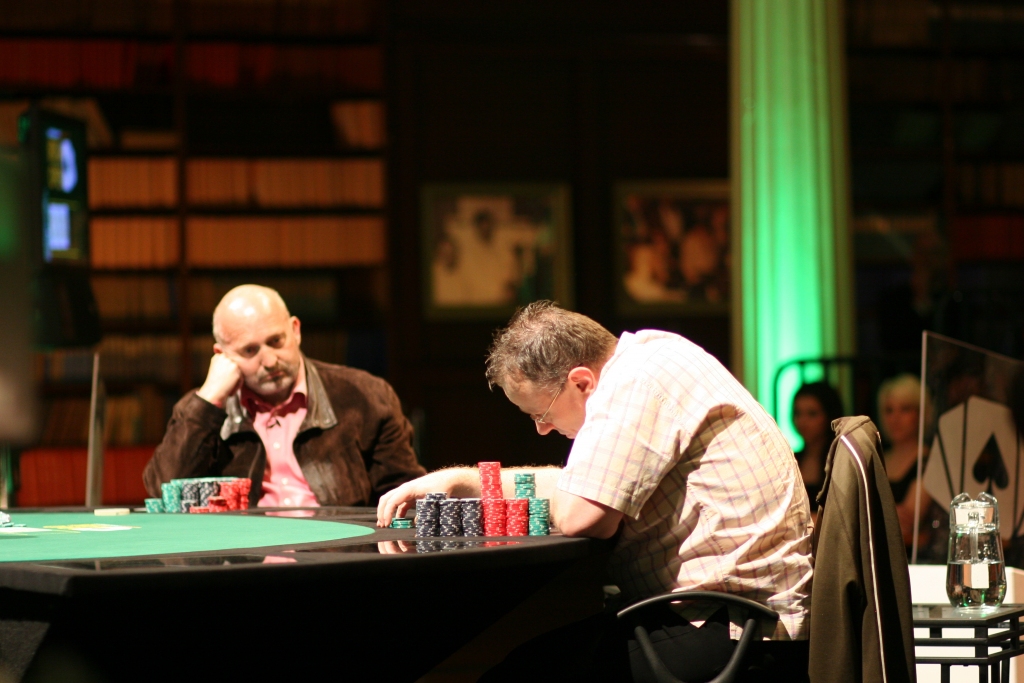 ---
He'd have been in his element. He could have talked to the press for hours and he could have told all of them a different story. It's a shame he's not around to see it today but he did fulfil one dream and that was to see an Irish person win the main event.
---
In 1999 Terry's childhood chum Noel Furlong, from the same small seaside village of Dun Laoghaire as Terry, won theWorld Series main event and $1 million. Terry was ecstatic; it was a dream come true and a fitting tribute to his efforts to promote the greatest game on earth. 
---
The End of an Era
Paddypower poker continued their sponsorship of the event right through until 2016, during this time they stayed loyal what the Irish Poker Open invoked – A premier tournament not just in Ireland but around the world, along with ensuring all visiting players had some of the famous Irish craic. The tournament had entered choppy waters with a decline in the poker market and a buyin that didnt now appeal to a lot of players.
The tournament was seeing a decline on player every year and Paddypower had to make the commercial decision to end its relationship with the Irish Poker Open
Could the tournament ever return to the prestige of previous years?
Entering into the Unknown
Paul O'Reilly and JP McCann whom both have a long history with the event and over 40 years experience in running/directing tournament took a gamble on taking ownership of the event with the aim of making a lot of wholesale changes.
Their vision was to not only bring the event back to a level that players could afford but also create a festival of poker
Firstly they changed the buyin of the event of €1,150 and guaranteed the main event at €500k.
Although it seemed to be a gamble, it was a very easy decision for me and JP to take on this mammoth task, we had a 5 year vision that this festival of poker would once again prove a must visit from players from around the globe.
There was signs that new festival could work and in 2016 it smashed the €500k guarantee with over €800k in the prizepool.
2017 saw the guarantee increased to €1 million with Partypoker becoming the official headline sponsor. This collaboration continued to grow sending over 400 online qualifiers to play the main event in 2018 with over €1.3 million in the prizepool.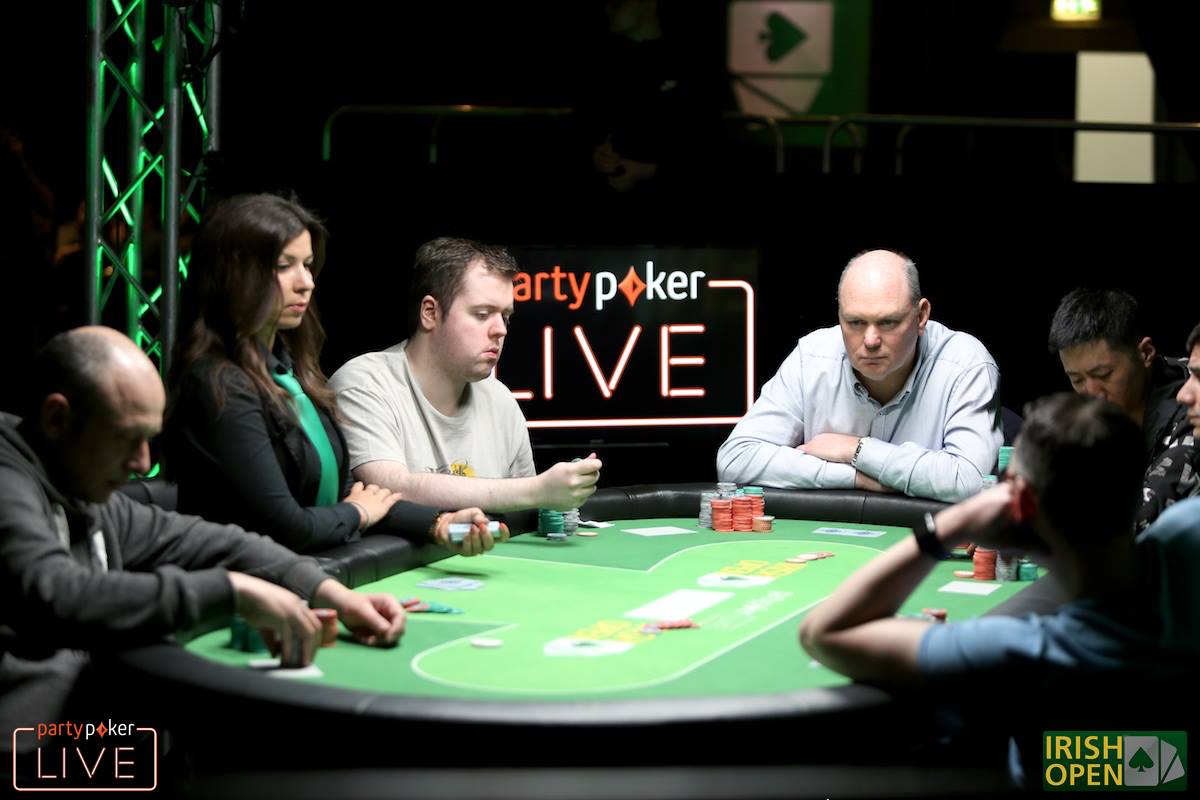 Its Back..
With over €1.8 million in prizepool in 2019 , players from 64 countries and over 7,000 entrants over the week long festival shows the Irish Poker Open – the players festival is back where it belongs, with plans to make it even bigger and better in 2020 for the 40th Anniversary.
Watch this space..