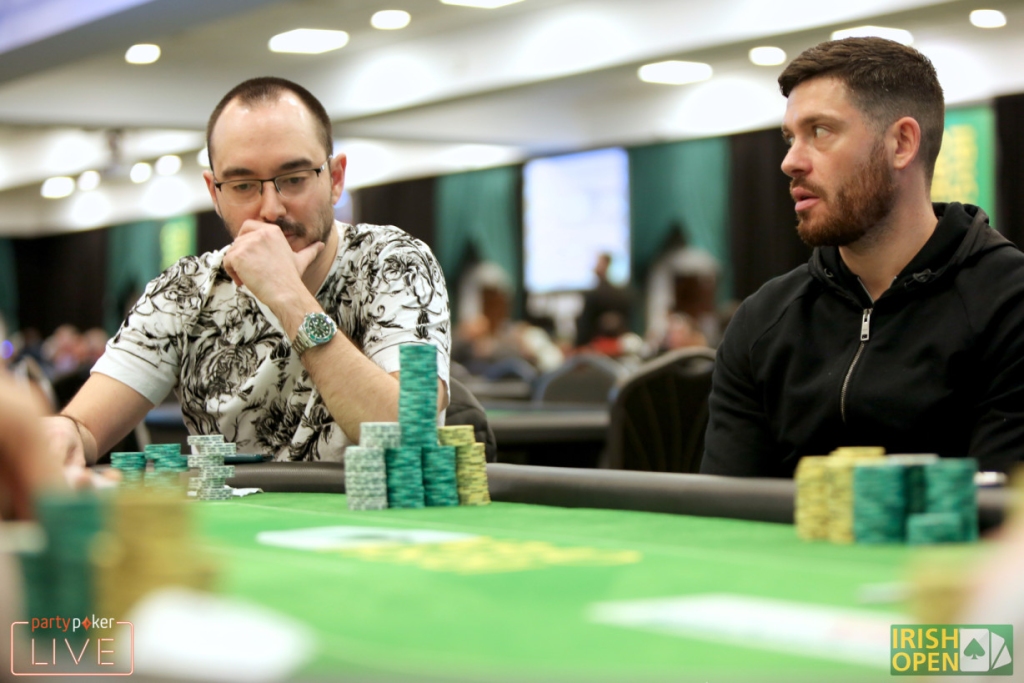 A surprisingly succinct recap of the ongoing Garry Spinks/Will Kassouf Day 3 fight from the latter, after a fourway flop saw Kassouf all in and at risk of elimination.
With four curious to see the flop, the pot was already 270,000 when the Qd 2h 7c came down – almost the size of Kassouf's remaining stack. Spinks was the won who bet the flop, however, to the tune of 205,000. Kassouf moved in for 80,000 more, the other two players became spectators, and the autocall was made:
Kassouf: Qc Js
Spinks: Ks Qc
"Jack!" ordered Kassouf. The Jh duly appeared.
"And brick!" Kassouf continued. The 7h river fit the bill.
Spinks's stack drops to 1,000,000 and Kassouf's rises to match that figure.