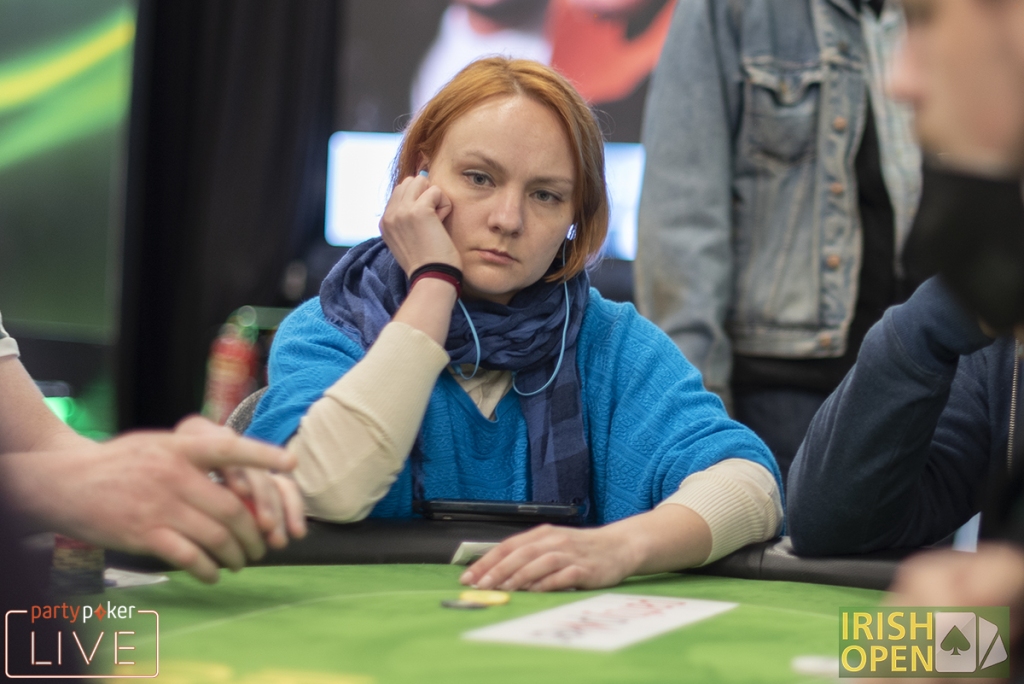 A three-way flop of 5d 8c 5c turned into a decent-sized pot for Eugenio Peralta, who held 8d 8s on the button and was, we imagine, pretty comfortable with the first three community cards dealt. On the flop, under the gun player and initial opener Kevin O'Donnell checked, mid-position Indra Stanaityte (pictured) bet 2,000, button (and house holder) Peralta called, and so did O'Donnell.
The turn: 6h. Now O'Donnell, first to act, moved all in for 8,600, called by bothe Stanaityte (leaving herself 12,000 behind) and Peralta.
The river: Tc. Stanaityte checked and Peralta set her in with little delay. She declined to call; Peralta showed down his 8d 8s and O'Donnell – if he showed his hand – did it so fast we missed it before it was in the muck and he was on the rail. Peralta now has around 60,000, over the 50,000 average at this level.