Dan Wilson's hopes of that second Irish Open title just received a boon as he struck not once but twice to consolidate his growing chip lead.
Shortstack & ex Premiership Footballer Anthony Gardner opened the action with a jam for around 318k from the button, Kev Allen looked down at jacks in the small blind and called for his circa 200k stack and the megastacked Wilson found A-J in the BB and decided a call was warranted. A big pot beckoned and the Qh Ts Tc flop looked pretty good for Allen – holding the lead with his jacks.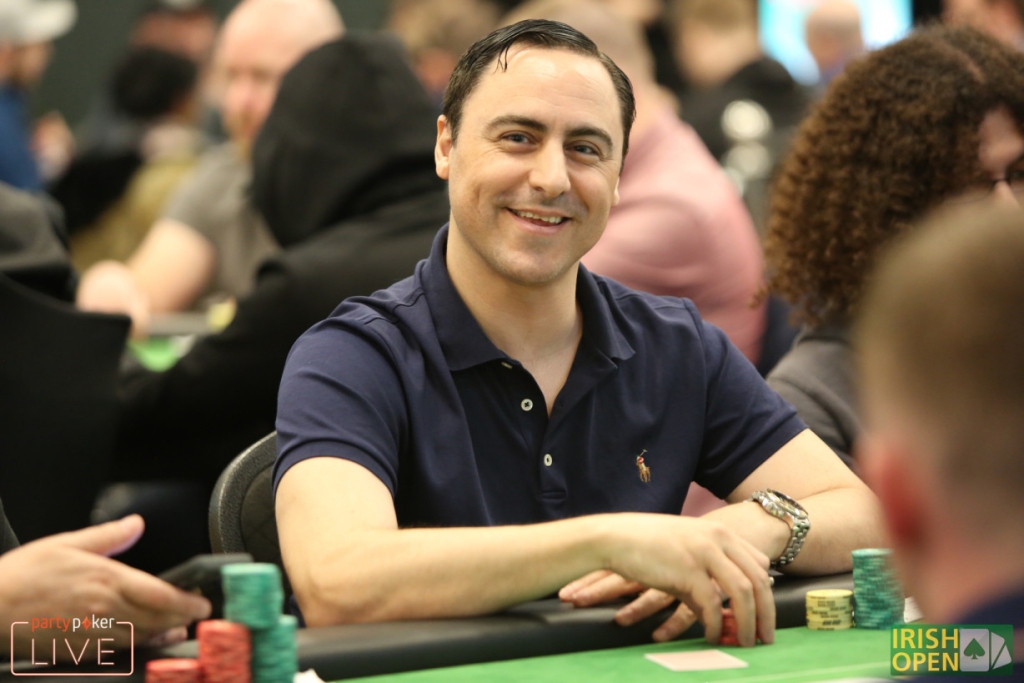 Wilson though took the lead with an Ad on the turn, and didn't relinquish it on the Qd river. Kev Allen, one of the friendliest players on the circuit, looked momentarily deflated but shook off the disappointment to shake hands with his table. Gardner did likewise and the pair departed to collect their €4,570 payout.
Meanwhile, Dan Wilson is now an absolute monster with 2.3 million to his name. The double dream lives on…