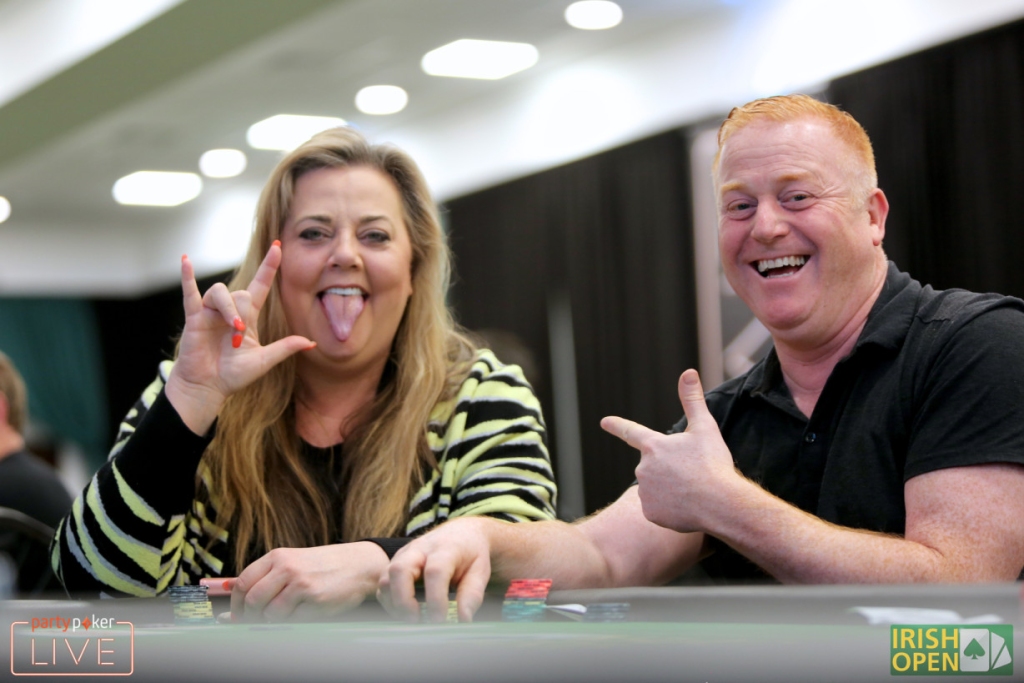 The field is swelling fast with near 450 runners, but is unusually subdued in terms of chatter. (We predict this won't last long.)
Deborah Worley-Roberts however, doesn't know the meaning of the word subdued, unless its used in respect of her vanquished poker foes.
Winning your first pot at the Irish Open is a great feeling and in typical bombastic fashion, Worley-Roberts let everyone know she had done just this.
"I won one. Thank you, thank you. 700 in chips!" she barked in a strident voice any military officer commanding a troop of soldiers would be proud of.
We could have sworn we saw several players at nearby tables salute…