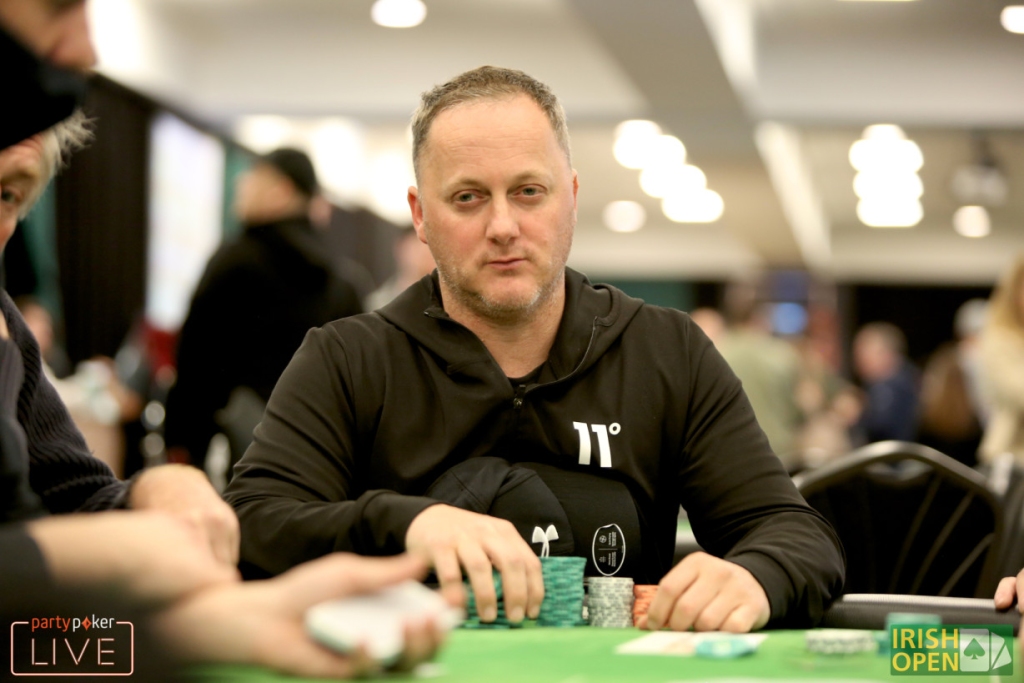 Richard Ashby just made a pretty standard move – jamming with 4s 4c from the SB into Tomas Gelezunias' big blind for 1.4 million when it was passed to him.
Ad Th in the hands of Gelezunias was too strong to pass up in his mind – and he made the call off his 3.6 million chip stack.
It briefly looked like Ashby might be home for a double-up as the board peeled 7s Qs Jc 7c but the bellows of excitement from Fintan Gavin and Emmet on stream indicated things had changed on the river – the Ah arriving to end Ashby's journey in 20th place for €10,640.
Gelezunias rises to over 5 million – rapidly becoming a threat as we close in ever nearer to that Irish Open Main Event Final Table.