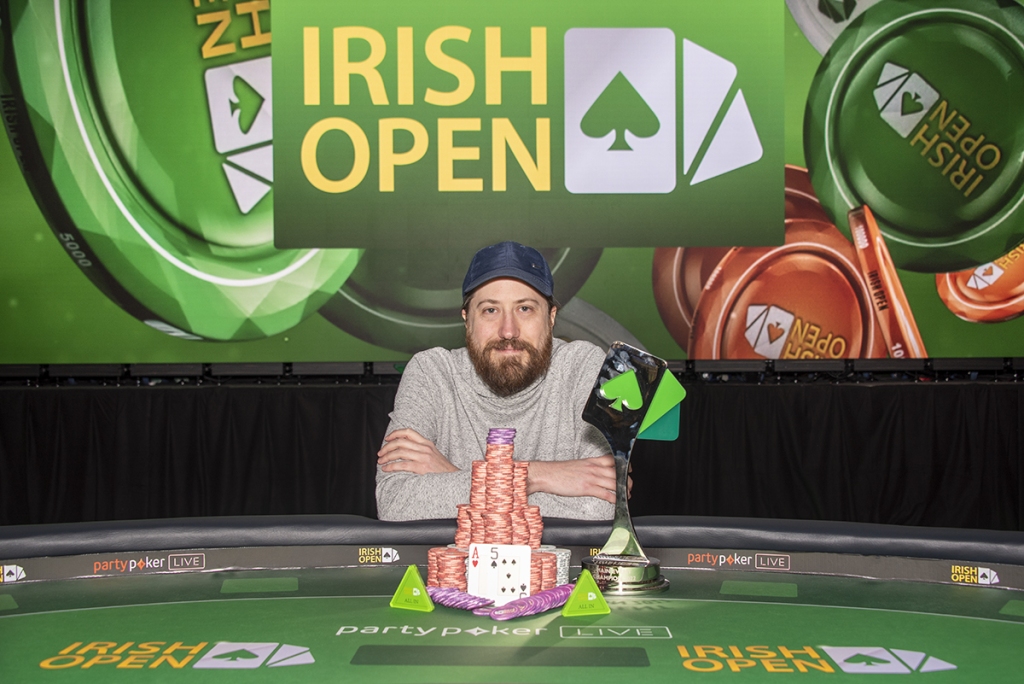 Steve O'Dwyer has won the 2022 PartyPoker Irish Open Main Event, defeating Kyle Maguire heads up to win one of the few trophies to have eluded him thus far in his illustrious career, as well as collecting the €318,700 first prize money.
"I am really happy to win this, maybe more than any other poker tournament I have ever played," O'Dwyer said following his victory. "It was special, especially not being able to play live after such a long time."
The final table of the 2022 PartyPoker Irish Open Main Event just played to a finish and proved to be one of the most memorable ever. All sorts of records have been broken already including the highest number of entries for a live Irish Open (2,040) and this hugely popular tournament got the fascinating final table it deserved.
At the heart of this spellbinding final was Steve O'Dwyer – one of the finest players the game of poker has ever seen. O'Dwyer put on an incredible display of pressurising, power poker to crush his rivals and soar to the title. O'Dwyer knocked out every single player at the final table. Every single player. Once he'd established a dominant chip lead, he never took his foot off the gas and wailed on his opponents until finally there were none left and he was standing alone and dominant – the champion.
It was a vintage display of No Limit Hold'em poker.
So, how did we get there?
Well O'Dwyer had come into the final table with a slender chip lead but with Kyle Maguire breathing down his neck and previous Irish Open winners Patrick Clarke & Dan Wilson lurking with intent and experience further down the counts, we assumed a tough day was on the cards.
It wasn't.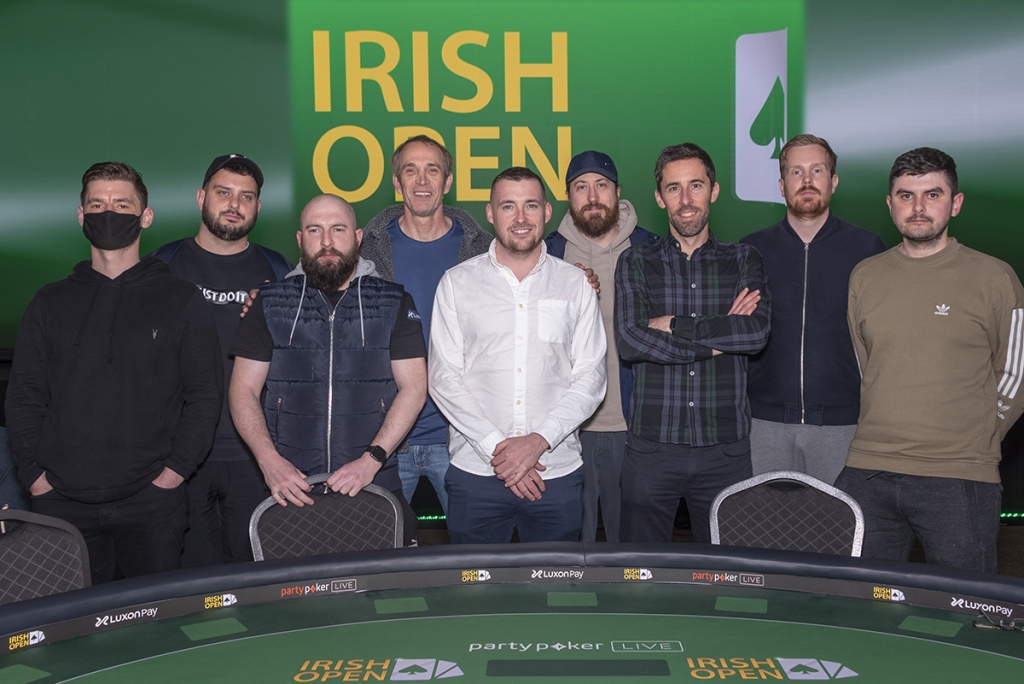 O'Dwyer set the tone by KO'ing Clarke early – his kings seeing off Clarke's A-J to end his Irish Open journey in 9th place for €26,630. Justin Boyle became O'Dwyer's next victim – his pocket queens succumbing in a classic flip to O'Dwyer's AK – 8th place for €36,440 his reward for a deep run.
O'Dwyer could barely lose a showdown today and Chris Williams discovered this, his pocket eights losing out to O'Dwyer again when his A-Q spiked a bullet to send Williams to the rail in 7th place with €46,550 in his back pocket.
Next, Bushell popped his head up, only to get the O'Dwyer whack-a-mole treatment again. By this stage O'Dwyer was jamming any hand he played preflop. Bushell called one such shove with jacks and looked set for a potential double versus O'Dwyer's A2 suited. No dice – a backdoor flush arrived and O'Dwyer's golden run continued, Bushell out in 6th for €61,600.
Dan Wilson was down to dust, hence him taking a shot at a double with 2c 6c. O'Dwyer made a straight with 8-9 and that was it for Wilson, out 5th for €81,550.
Garry Spinks was next to go, O'Dwyer of course his executioner, his K-Q outflopping Spinks' A-K to send him to the rail in 4th for €103,600.
At this stage, there was really only one winner. O'Dwyer had ¾ of the chips in play, and once he sent Mircea Rus to the rail in 3rd for €138,700, it was hard to imagine Kyle Maguire could stop his charge on the title.
That's not what Kyle's Scottish rail thought though. Led by Ludovic Geilich, the rail cheered, danced, poured beer around the place and bellowed support for the popular Kyle – lustily dancing and fist-pumping even when Kyle won a single big blind. Frankly they were hilarious but even this incredible rail could only do so much and Kyle couldn't stop the inevitable march of destiny.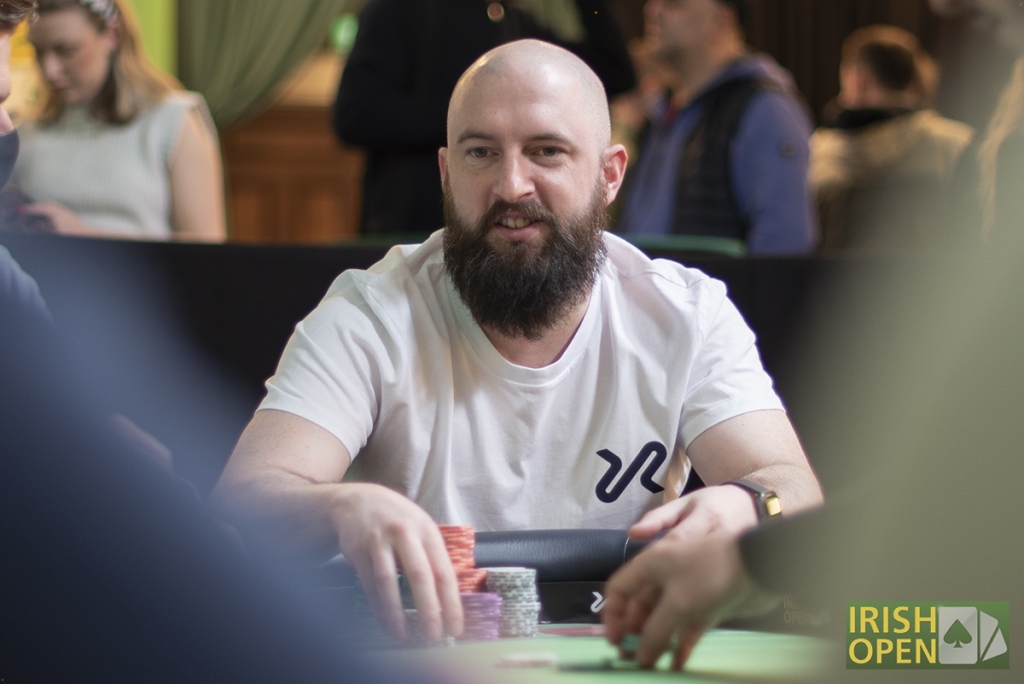 Finally, he was the last of O'Dwyer's unfortunate victims, unlucky again as his pocket nines were outrun by O'Dwyer's raggy ace and that was it! €195,800 for Kyle Maguire and €318,700 for the winner Steve O'Dwyer, who burnishes his already impeccable reputation with another historic result.
O'Dwyer had some fortune today as he admitted, "I put some heinous bad beats on people." But he also showed just why he has such a bulging trophy cabinet. Today we saw a legendary performance from a legendary performer. This one will live long in the memory. Congratulations Steve O'Dwyer.
Don't forget there have been a series of other tournaments occurring this week, including several high rollers such as the HighStakes €2k, some great NLHE events like the Liam Flood Memorial trophy (final yesterday) and many others besides. Take a look through the updates to catch up with all the winners & some of the fun poker hands we've witnessed over the last week.
Overall the entire festival has been a great deal of fun. We've all felt the excitement denied us for some time of a live poker festival. The players' enthusiasm has shone through and the traditional spirit of the Irish Open has been evident, perhaps even more than usual. The Irish Open is back, poker is back & the whole week has been a blast. Let's hope we do it all again soon. We can't wait.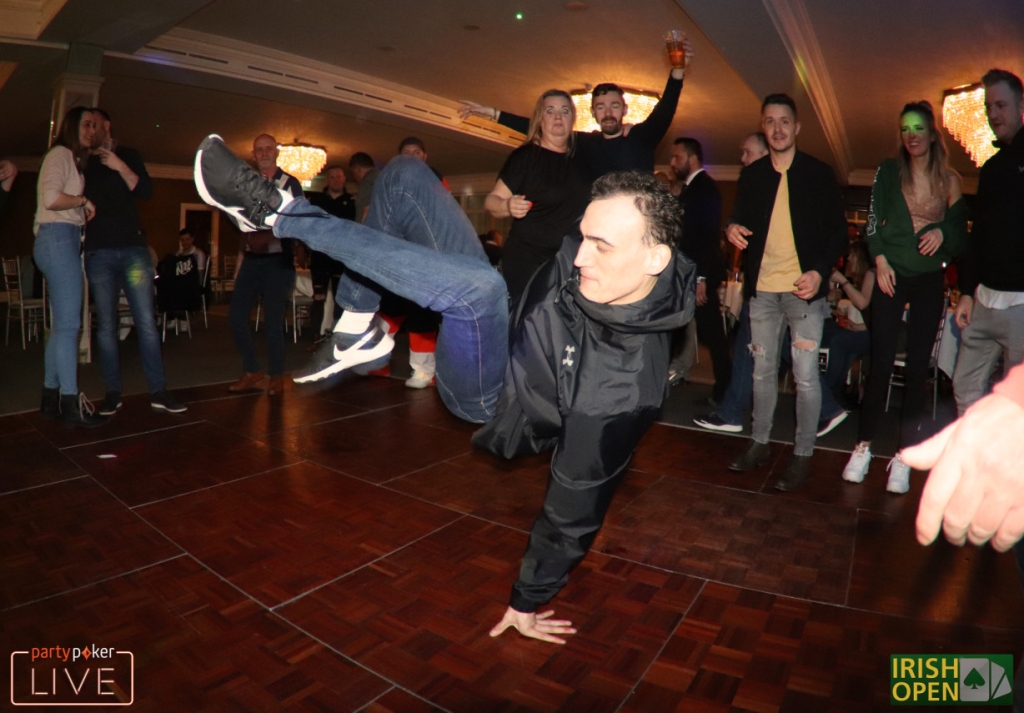 **********************
Updates this week courtesy of Rod Stirzaker, Dana Immanuel, Gareth Chantler & Jen Mason. Photographs courtesy of Brian Hayden and PartyPoker's Mickey May.