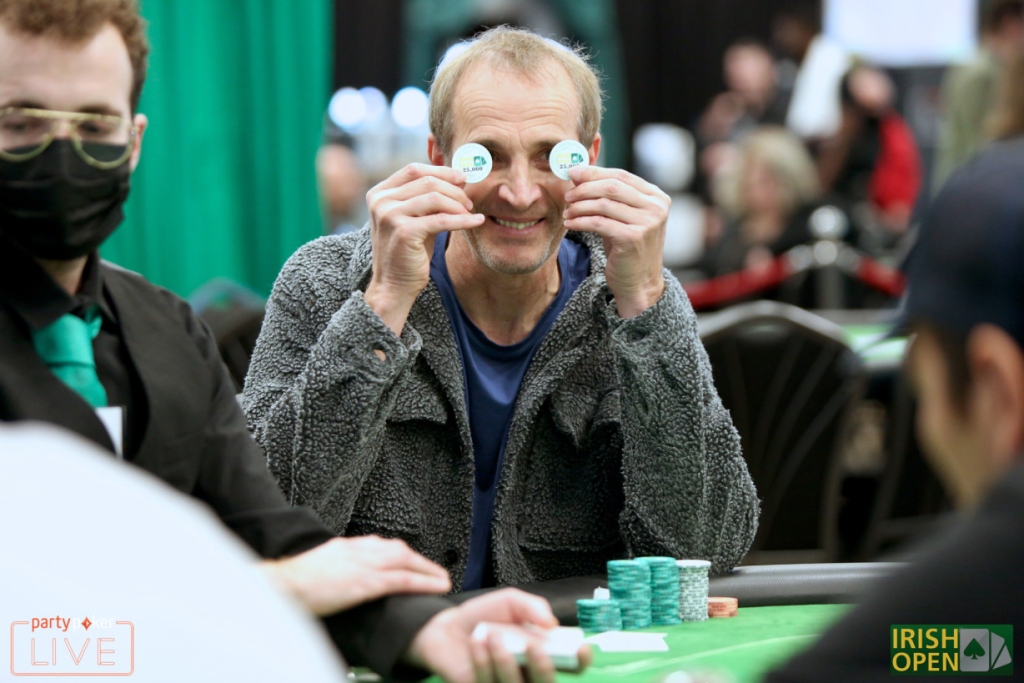 A hand with quite a few plot twists played out just now, starting with a preflop limp from Garry Spinks in mid position and a make-up of the small blind (80,000) from Kyle Maguire. Big blind Matthew Bushell raised to 175,000 but shook no one from seeing a flop.
On the 2s 9c 4h flop, Maguire checked, Bushell bet 235,000 and Spinks alone called.
The turn was the 4s. Bushell now checked, Spinks bet 450,000 and Bushell called.
The river brought the 4d and two quick checks. Spinks showed down Ad 3d and Bushell threw his hand in the muck with just a tinge of exasperation showing. He drops to 2,600,000 while Spinks rises to 3,200,000.