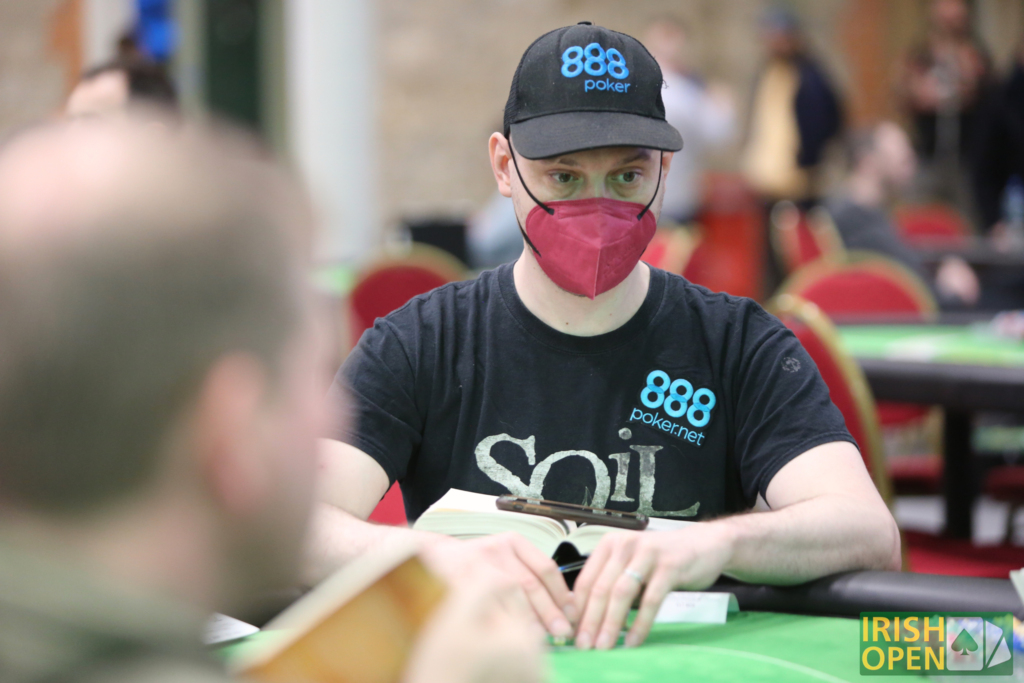 Ian Simpson is out of the JP Masters, and indeed done for the day – he's off to spend some quality time with the family although he seems quite excited about the €1,100 Mystery Bounty tomorrow. David Costello did the deed like so, the whole lot going in preflop:
Simpson: Kc Jc
Costello: Ac 6c
Board: 9h Qs 4c Ad 7d
Up to 155k after that, just a few moments later Costello put an end to the tournament dreams of William McMurray as well, outflipping the latter's Tc Td on a frankly overkill As Jc 3c 6c Jd board that made Costello's Ac Js a full house. Costello is now one of the chip leaders on 180k.
A few other notable counts that I picked up on a tour of the tournament area:
| | |
| --- | --- |
| Mohamed Sekh | 147,000 |
| Waheed Ashraf | 140,000 |
| Will Kassouf | 127,000 |
| Sandro Pitzanti | 120,000 |
| Jessica Pilkington | 85,000 |
| Kim Kilroy | 38,000 |
| Kevin Allen | 29,000 |
| Dara O'Kearney | 23,000 |