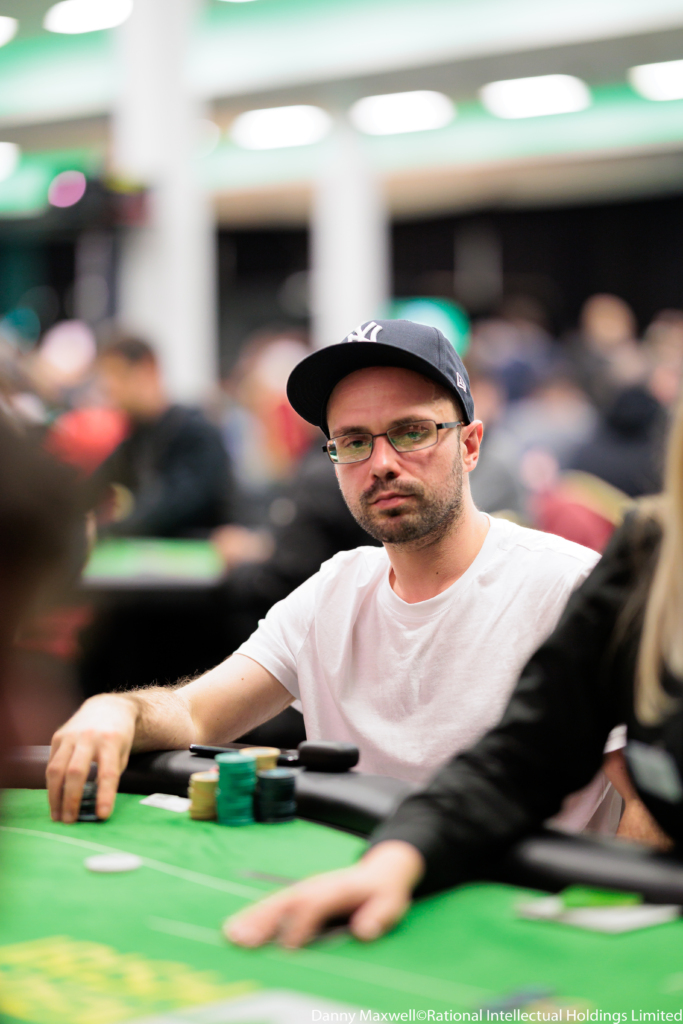 As the blinds start to bite (1,000/2,000 with a 2,000 big blind ante), the all-in buttons are popping out on every table every other hand. We obviously respond to their triangular thud (it's something that calls bloggers like that air-kiss sound does dealers) but in the last 15 minutes most have signified a plunge-take challenge that wasn't taken up.
Among those moving all in for between 15,000 and 25,000 this level (uncalled): Jakov Bralic, Richard O'Neill and Ross Ellis. Marian Dumitrache, too, moved in preflop for 24,200 over the top of a Janis Valters open to 4,000; Valters has been in the mix in the chip leader area since early this afternoon and still has chips to take on the short stacks (81,000).
One player's shove was called, however, that of Brandon Shiels, who (for under 20,000) had picked up queens, only to find Ori Hasson both with Ad Kh and the deck on his side; Hasson now plays over 120,000.