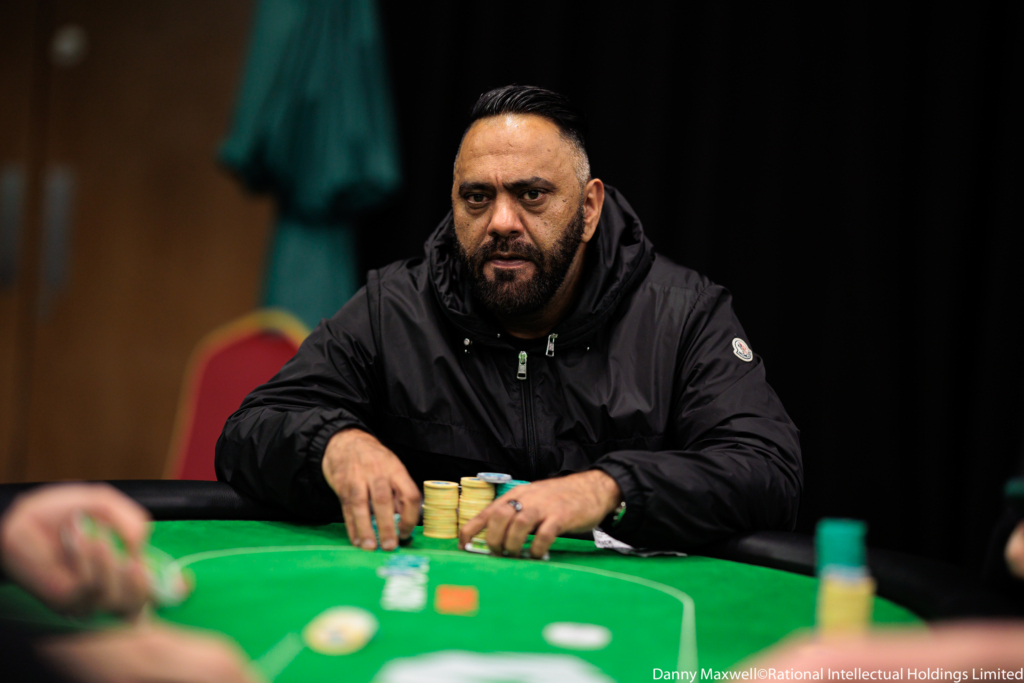 Waheed Ashraf moved in under the gun for 285,000, and Vasyl Laba called all-in for a shade under with 9s 9d. Ashraf showed down Ad 2h, and the deck brought a runout of 3d 8c Jc 2c 9c. This left him heading into chip and chair territory, but a quick double through with ace-king has just now given him a tiny bit of breathing room.
Elsewhere Michail Tastanis called short stacked Peter Sandberg's jam with Ad 9s and found himself in good shape vs. the all-in player's 8d 9d. In the end it was a pair of nines for both, and the kickers played.
While this was being reported, Ashraf's climb back up the chip counts was ended in 13th, Ross Ellis fell in 12th (getting a pay jump to €1,335) and we're down to the final two tables.