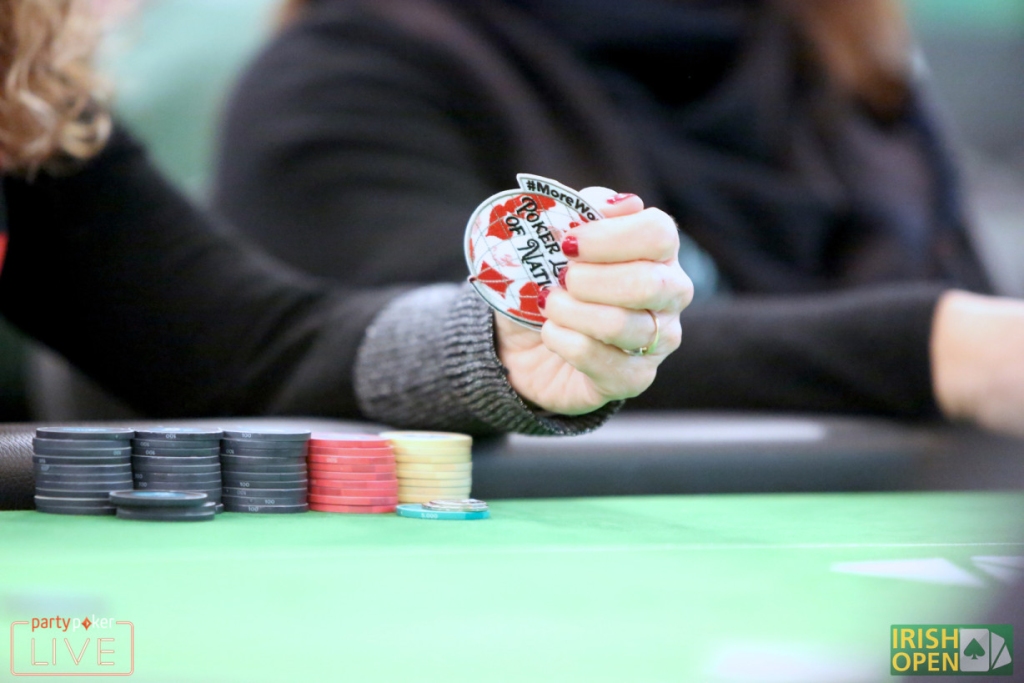 It's been an eventful few hands for Wei Li on the cusp of the final of the Mini version of the Main.
Wei Li looked likely to be KO'd as his stack was down to around 100k at 10k/20k/20k which doesn't offer much wriggle room.
However he almost made a startling comeback. First off, he got it in with queens and doubled up to 200k – then the next hand jammed all-in. Everyone folded. "Look at this!" he said excitedly, turning over queens again. The table laughed. 250k….was the comeback on?
That was the last of his fortune though. He tested his luck once more, calling all-in with pocket eights v K-9 and the Ts 7d 3h Qh Ks board denied him at the last. Bad luck Wei.
That led us to our final nine players. The two tables were consolidated – here's the Irish Open Mini Final Table layout, Paul Mooney well in front with nearly double that of his closest rival.

| | | | | |
| --- | --- | --- | --- | --- |
| 1 | PAUL MOONEY | 42 | 6 | 1275000 |
| 2 | ADRIAN MILLS | 42 | 2 | 645000 |
| 3 | HALIL COKNEZ | 42 | 4 | 575000 |
| 4 | RORY FRIEL | 42 | 9 | 560000 |
| 5 | SJOERD GIESBERS | 42 | 5 | 520000 |
| 6 | KIM LARS HOLMBERG | 42 | 8 | 500000 |
| 7 | MICHAEL QUIGLEY | 42 | 7 | 275000 |
| 8 | FRANCK FERRER | 42 | 3 | 250000 |
| 9 | SILVIO BUCCELLA | 42 | 1 | 200000 |