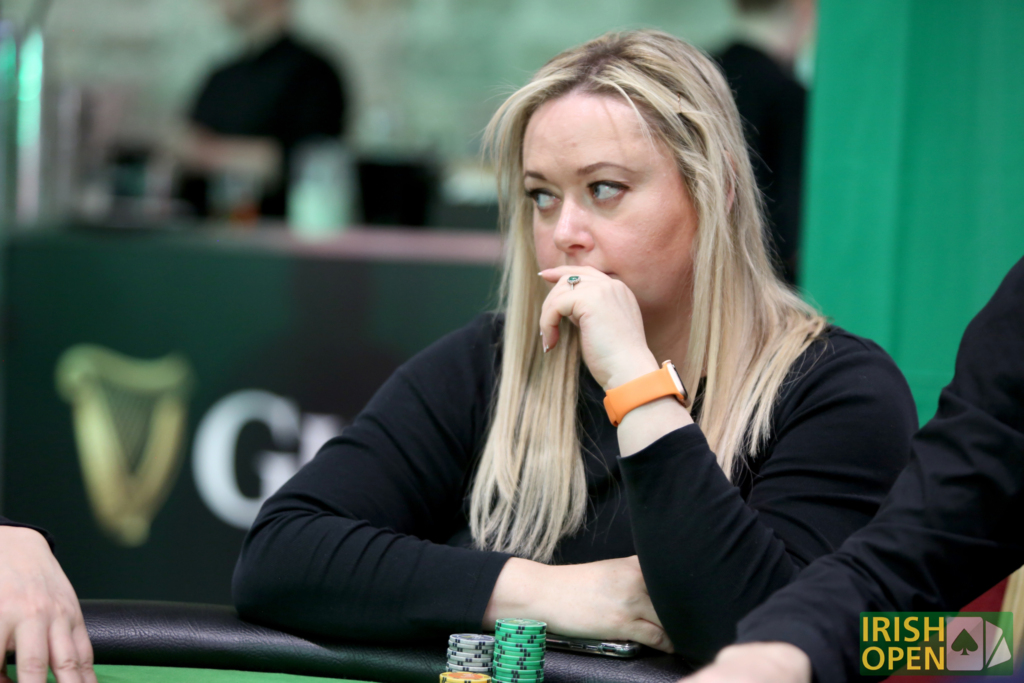 As soon as a table becomes available, it seems that €250 Mini Irish Open oozes in to occupy the seats. There are already 353 entries and registration is open for eight 30-minute levels. Expect the final numbers to challenge those in the starting flights in the Main Event…
Some notable players (either because I recognised them during a brisk walk-through or because they've featured in other side event coverage this week and deserve a "get straight back in action" award):
Elizabeth Bennett-Martin (Ladies Event champion 2023)
Oliver Gayko
Chris Ruprecht
Terence Jordon (straight out of the HR)
Quinten Spyckerelle
Una Ortell
Surinder Sunar
Giulliana Oliveira
Tudor Neacsu
Joseph Cahill
Ivan Tononi
Martin Gorenc
Natalie Bromley (pictured in a prior event – see, "getting straight back in action")
To see the full list of entrants grow in front of your very eyes, click the LIVE DATA tab above. You can also find out where they're sitting for railing purposes.