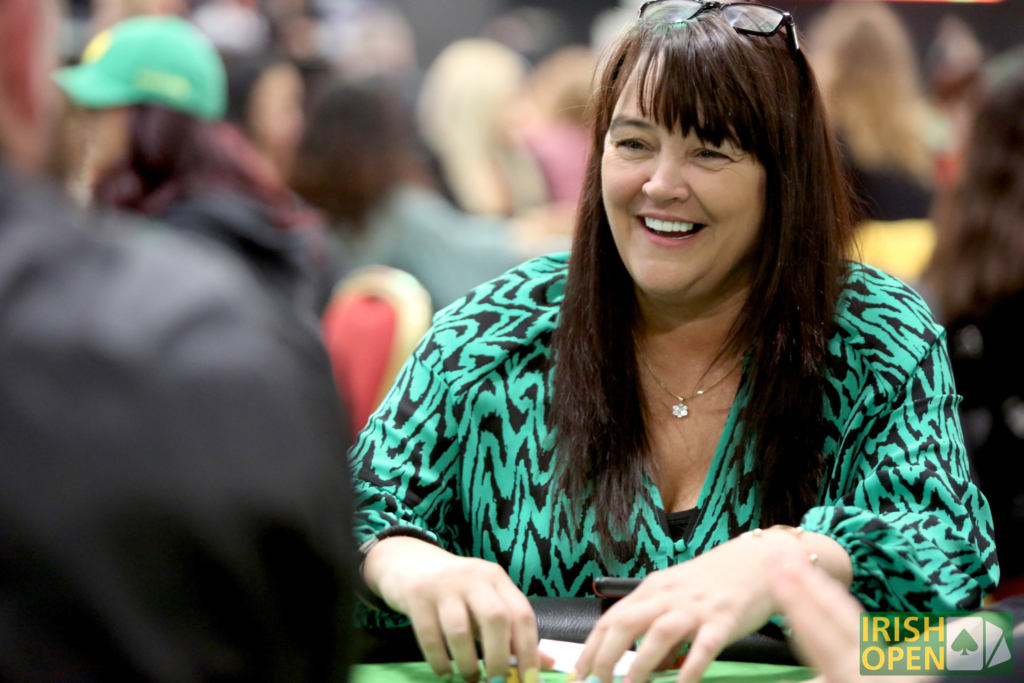 Elizabeth Bennett-Martin limped the button for 30,000 total, and Michelle Bricknell checked. On the Qs 5s 4s flop, no betting happened.
The turn: 7d. Bennett-Martin set her opponent all in, and after a few moments, Brickn5ell called. Final showdown!
Bennett-Martin: 5c 7c for two pair
Bricknell: Ks 3d for the king-high flush draw and gutshot… No dice on the 4c river and she collects second place prize money (€3,000).