Here's a snapshot of the top stacks in the €2,000 Highstakes Championship: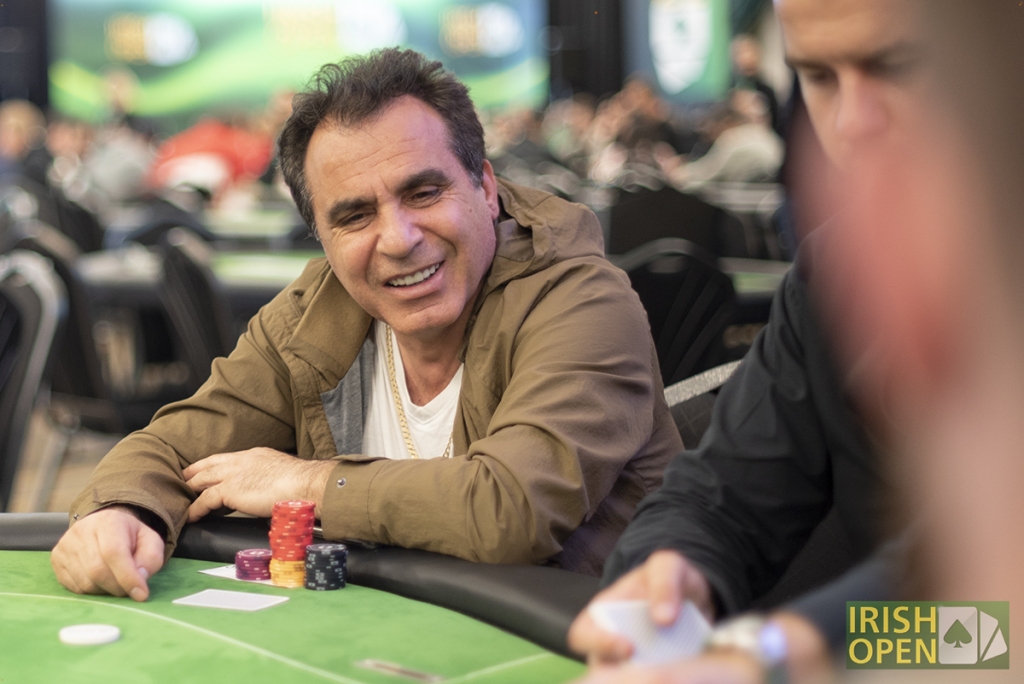 Terence Etim 128,500
Andrew Hulme 125,000
Yucel Eminoglu (pictured) 114,000
John Gardner 105,000
Raphael Verdugo 88,000
Alan Gilmore 84,000
Charles Lehr Jr 84,000
Alex Peffly 80,000
Justing Tsui 78,000
Jose Valls 76,000
Two of those in the leader list just backed off a pot when Santo Bakker, on a much more modest 19,200 chips, moved all in preflop. Andew Hulme raised to 2,400, Jose Valls called and Bakker shoved. When his opponents got out of the way with little dwell time, Bakker allowed them a glimpse of one of his cards: the 2d. Wry smiles all round.
That's a good indicator of the type of action (fearless, with good humour) that has characterised the early levels of this slow-structured event. Expect it to be similar tomorrow, with maybe slightly less humour, when more players have exercised their single re-entry option…