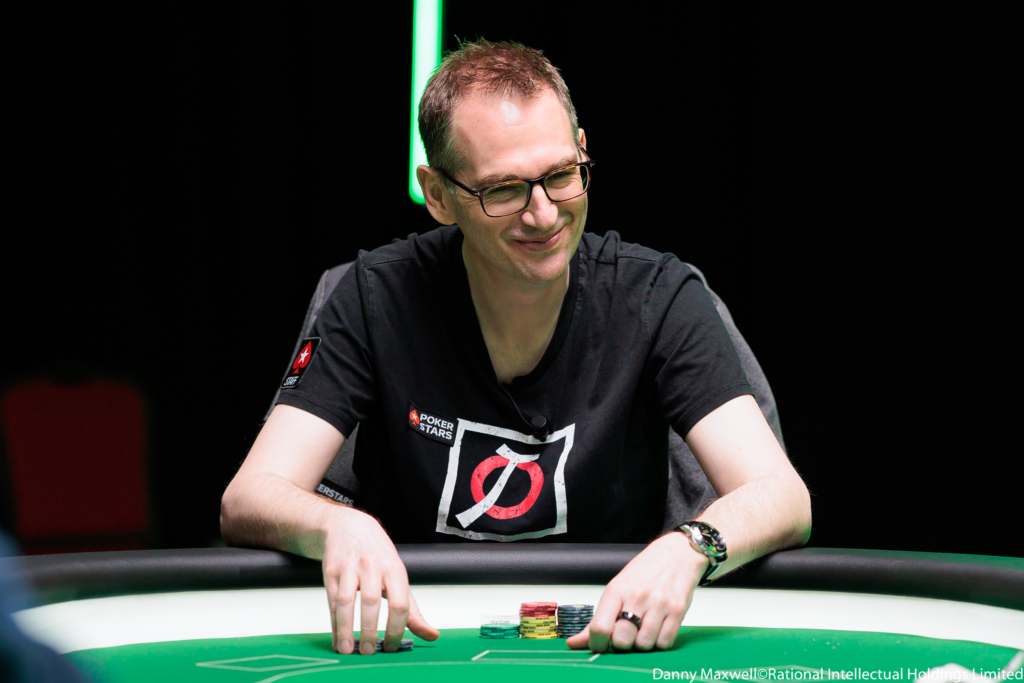 I purely by chance stumbled across the elimination of James Hartigan from the Main. Vamshi Vandanapu had also been involved in the hand but only Hartigan and Mitch Johnson made it to showdown on the turn.
Board: Qs 3c 6s 6c
Hartigan: 6h 7h for trips
Johnson: 3s 3d for a full house
River: Ac
"Second bullet it is then," said Hartigan cheerfully*. "I will be back. Probably not at this table though," he added as he wandered off to rebuy. "Great playing with you all!" He's already back in the field – at Table 5 this time. Johnson's up to a shade over 50k, btw.
*Just a reminder – a single re-entry is permitted per starting flight, plus another one on Day 2 before the start of play if it comes to that, so players will have potentially had nine shots at this by the time reg closes tomorrow.