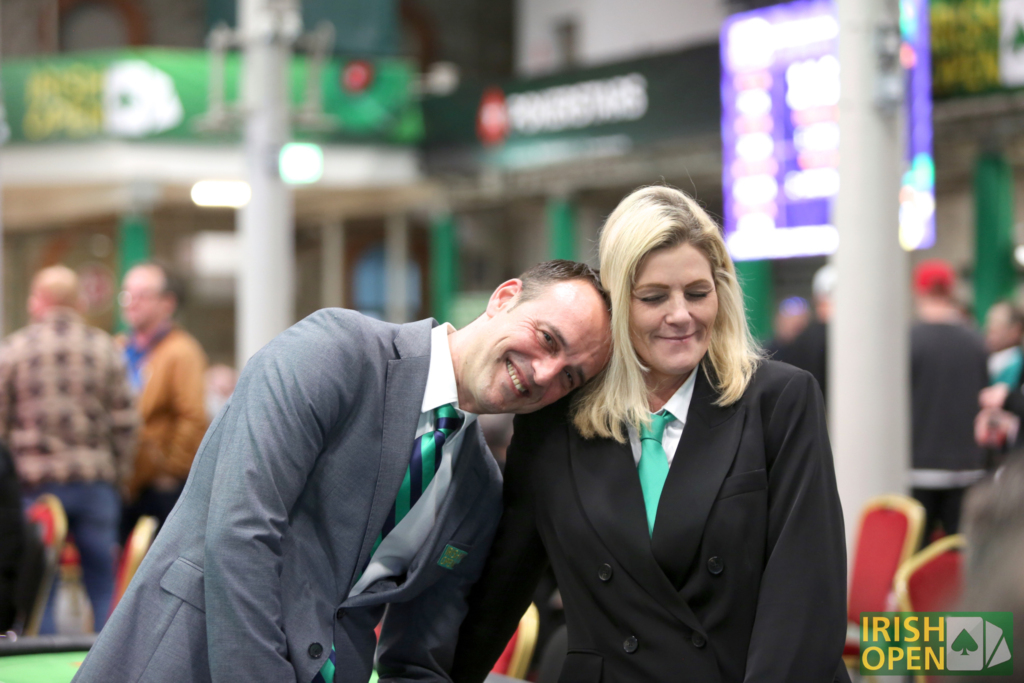 There were three eliminations on different tables at what felt like exactly the same time and was probably the same hand, but the TDs hve recorded with the magic of KHold'em that the official bubble, 24th place finisher, is Eugene O'Kane.
O'Kane moved in on the bubble for 80,000 and big blind Nicholas Harrison gave him a spin.
Harrison: 9d 9s
O'Kane: Ks Qs
The board ran out overcards, straights and flushes free for O'Kane and he is the last person not to be paid in this final Championship event of the Irish Open. Everyone else has locked up €530.