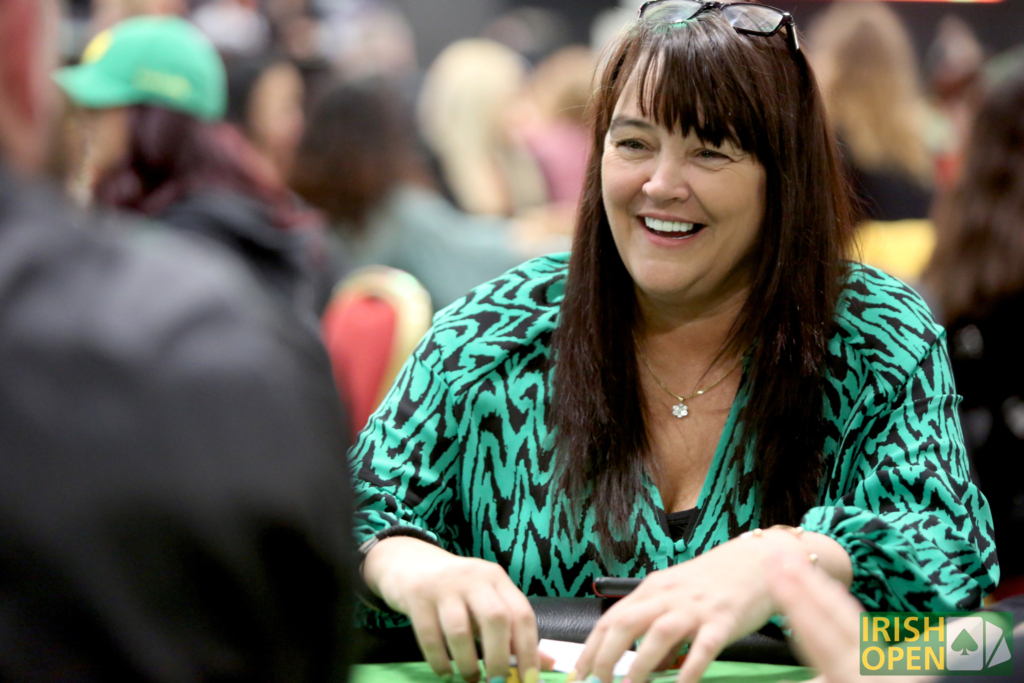 Michelle Bricknell was involved in many pots during the time we were on the floor, winning some, losing some. Overall, though, she's winning some:
After losing a 10,000 chip pot to June Jenkins (still in the 800/1,600 level), she was back in the ring the next hand in the cutoff raising once more and getting to a Qh Jc 8c flop with the same opponent (now in the small blind). Jenkins now led out of 10,000 (about the pot size) and Bricknell called.
The turn: Th. Both players checked.
The river: 2d. Jenkins led out for 10,000 again and Bricknell made the call, showing down Ts Jd for two pair, while Jenkins had just the one (Tc 6c). Bricknell's stack is now somewhere around the 110,000 mark.