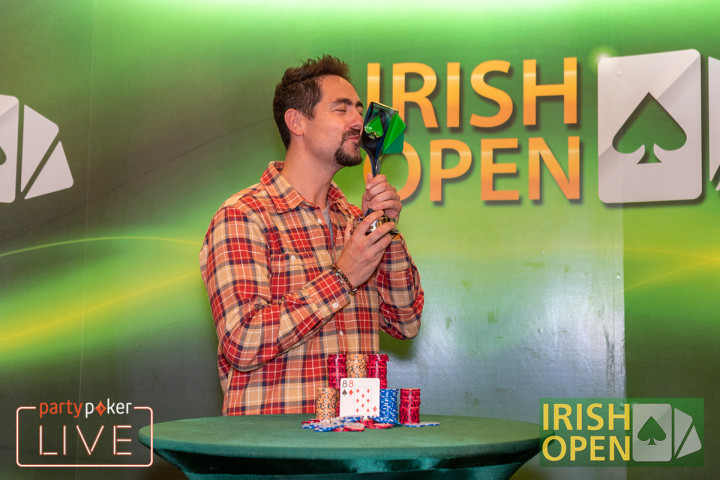 It's always great to see players embracing the moment when they win tournaments and Anthony Blaineau is doing just that. He was awarded his trophy to applause moments ago during the daily presentation.
Just to clarify, he and William McMurray chopped the majority of the prize pool at the start for €5,000 each and played on for €600 and change plus the trophy. Blaineau filled us in on the details post interview.
As he explained the extras they played on for, he punctuated his speech by shaking the trophy in the air and giggling with heartfelt joy. Bigger prizes will be won and lost during this week, but if everyone can match the enthusiasm Blaineau showed on picking up this win, we'll be in for a fun time.