It was a death by two cuts for Hulme. In the first half of his demise, he raised Ad Qs to 40k, playing 340,000, blinds now being 10k-20k with a 20k ante. Alex Peffly defended his big blind with Jc Td.
Lo and behold, when it rains it pours.
Qh 9d 8h was a happy start for both players. In an act of total discipline, Hulme checked back when checked to.
The turn was the 3c, Peffly bet out 30,000, trying to build a pot, and Hulme just flat called.
ICM pressure of being 8 handed was in full effect. A full hundred thousand Euros separates first place from eighth.
The pot was now 140,000 and the river 5h completed the flush. Peffly value bet his straight for 150,000 and Hulme called without hesitation, only to receive the bad news.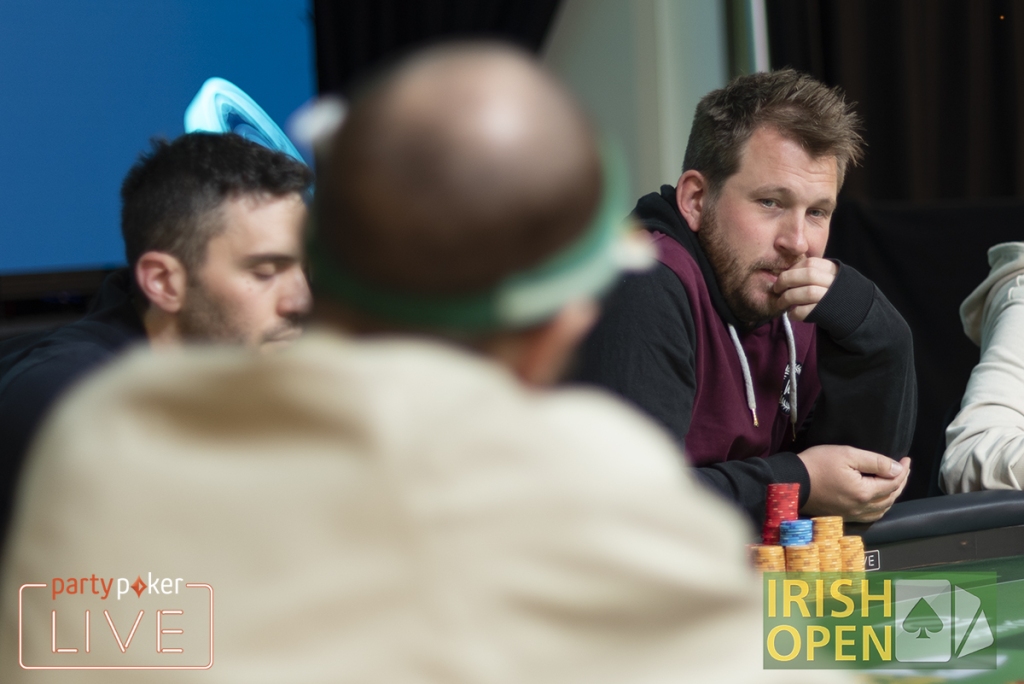 The next hand Hulme was dealt Ad Js under the gun with 7 big blinds. There was certainly only one way to play this hand. Hulme was all in.
It was like deja vu all over again for Peffly, who flatted in the small blind with a pip worse, Ah Tc. The big blind folded and before you could say here we go again the ten of hearts was in the door.
Th 3s 7h was the flop and it looked like Hulme would be the latest of Peffly's growing list of victims. The Ac turned, of no consequence, and the river 3d completed the board and Andrew Hulme's high roller run. All seven remaining players were now guaranteed over twenty thousand Euros.