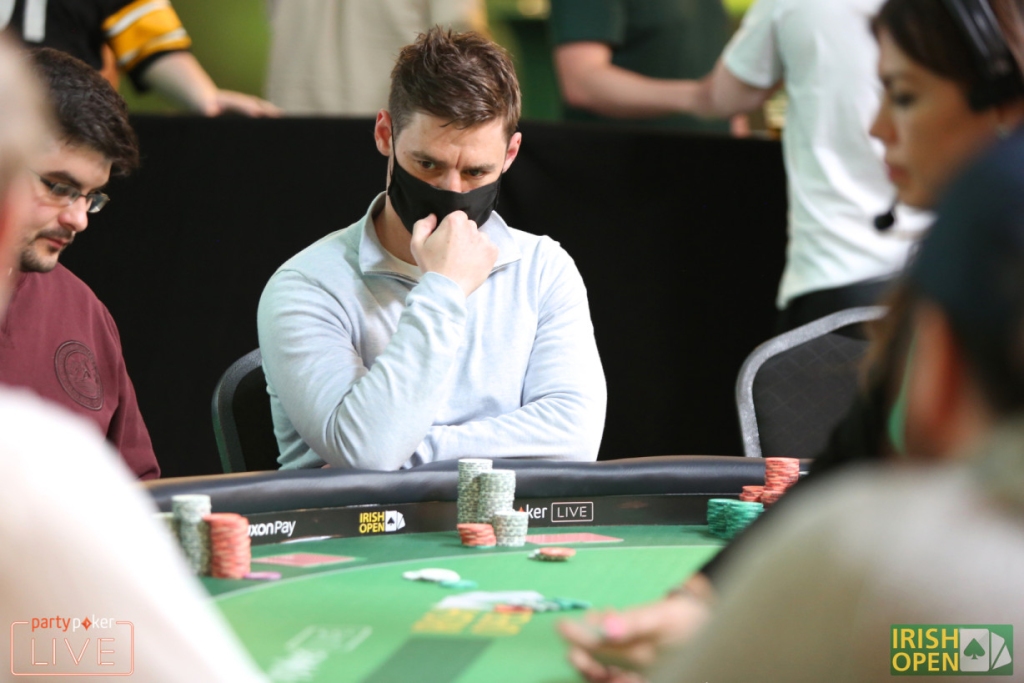 Chris Williams has become the latest player sent packing by the irrepressible and seemingly unstoppable Steve O'Dwyer.
His exit hand saw Williams jam for 3.3M from the hijack with 8d 8c and O'Dwyer now did his trick of re-jamming for around half the tournament chips in play with Ad Qh from the button.
Round to Garry Spinks in the SB, he had a slightly tough decision, holding a strong hand in Td Tc. Spinks had 6.7M chips behind, making it very tough for him to call with three shorter stacks at the table.
Eventually he folded.
So another O'Dwyer flip hand and another scalp added to the numerous victims he's taken today as the As 2h 2d flop left Williams clutching at straws. The 5c 6h turn and river didn't help and applause rang out as Williams' tournament ended in 7th place, €46,550 his reward hard earned for an impressive deep run.
O'Dwyer meanwhile now has 28M or so. Can anyone stop this behemoth?