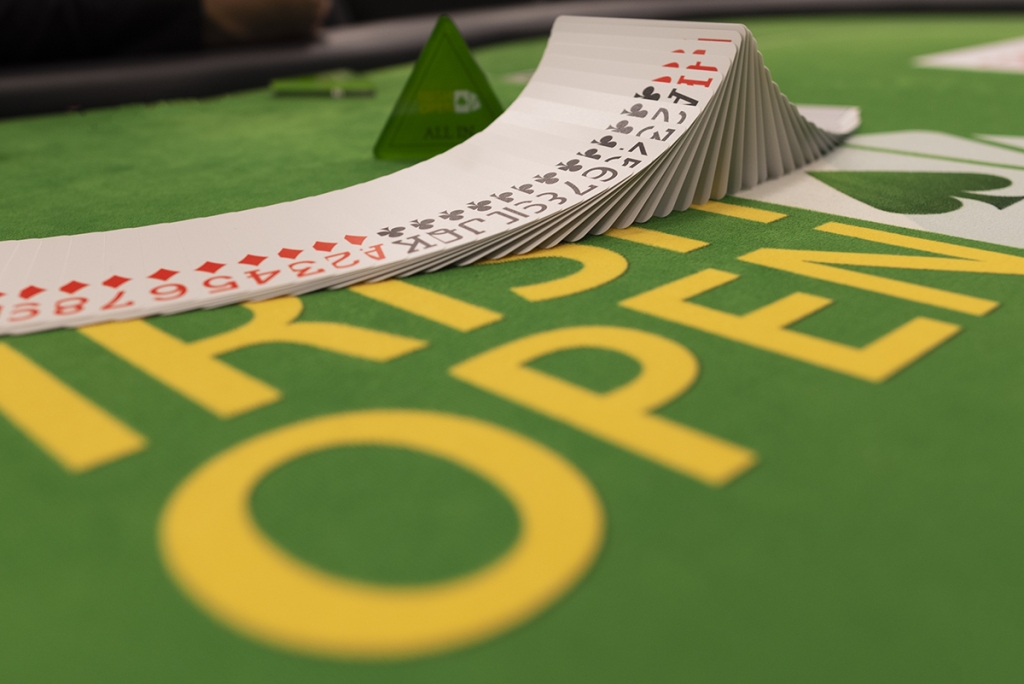 As enough chip bags to fill a decent-sized minivan are laid out in front of 715 remaining seats, players are trickling in from breakfast to note their table numbers and where they lie in the chip stack pecking order.
Unless they're Sandro Pitzanti (475,000), they're not at the top at start of day, but the average stack of 80,000 still has quite a bit of play left in it.
This largest ever (live) Irish Open Main Event saw 1,913 entries into the first four flights (and the last minute registrations continue); the 2022 champion will have outlasted both a strong and massive field when they proudly, exhaustedly, and possibly tipsily hoist the trophy sometime on Easter Monday.
They'll be coming back to Level 11 (600/1,200/1,200) at noon to fight for a share in the nearly €2 million prize pool, which is still a ways off being awarded just yet but, as we all know, Day 2 is the gateway to Day 3…