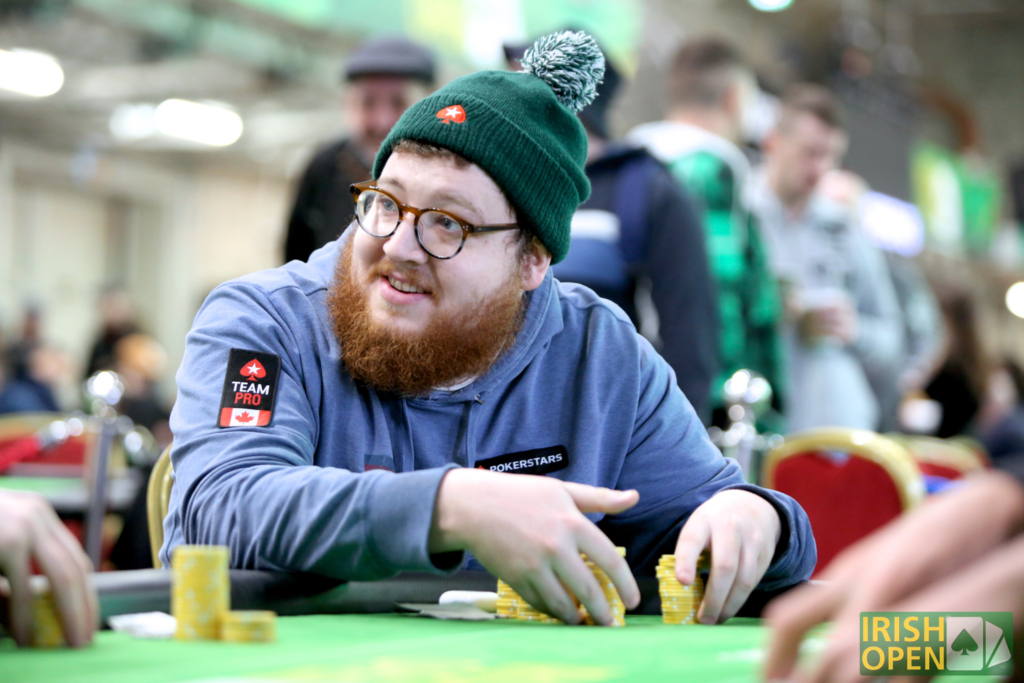 Jamie Walden is a MONSTER chip leader now, four handed, after a very large pot indeed.
Parker Talbot started it off with a raise to 650,000 (just over half his chips). Small blind Mircea Rus then moved all in over the top for 1,700,000 and action was on big blind Walden.
"Holy shit," he said. "Can I have a count?" Yes, was the answer, and when he had it, he made the call, putting both of his opponents at risk.
Walden: Ad Jc
Rus: Ts Th
Talbot: Ah Qc
The flop was all low – 7s 6s 8d – but the turned Jh put Walden in the lead, where he stayed over the 2c river. Two bounties picked up at once! We'll update you when he opens his Mystery Envelopes.