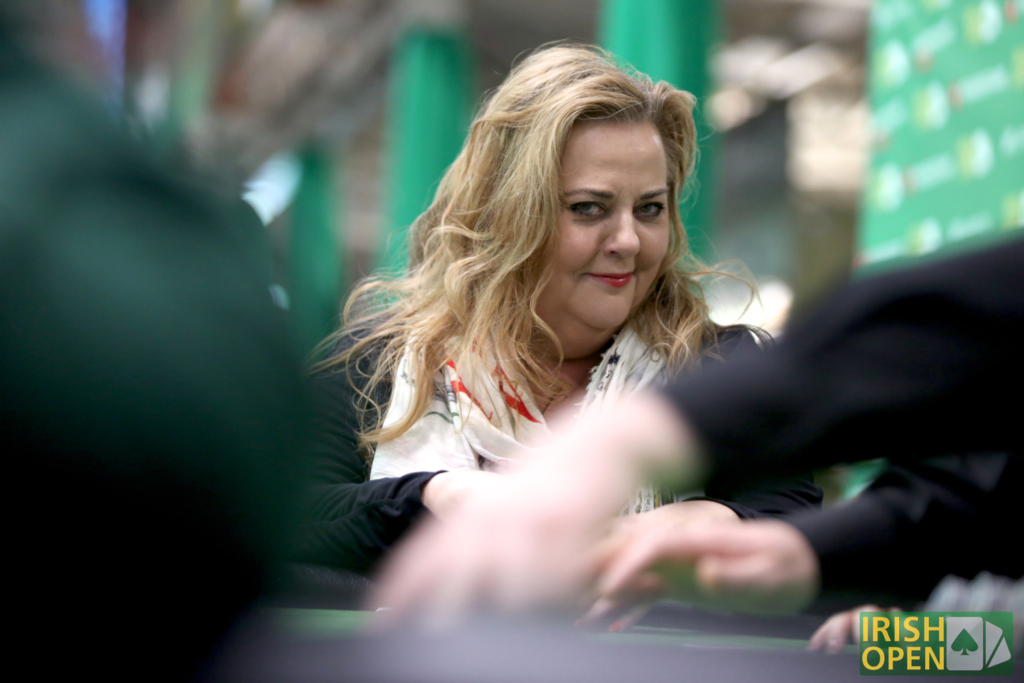 For many of the ladies in attendance, the €250 Ladies Championship will be their warm-up for the Main Event, which continues with Day 1c and Turbo 1d tomorrow. This should give some indication of the general fearsomeness of the Irish Open's version of the Ladies Event – there can surely be no other in the global calendar attracting this level of poker nous.
Among the notable entrants in the first 51 to enter:
Last year's champion Migle Kriksciunaite
June Jenkins (apparently having rounded up most of the North American female players to come with her – expect an international final table)
Michelle Bricknell
Natalie Bromley
PokerStars Ambassador Georgina "GJReggie" James
Kim Kilroy
Mor Kamber
Sin Melin
Jessica Pilkington
Deborah Worley-Roberts
Kelly Saxby
Charlotte Waters
Caroline McKeever

Late registration remains open until the end of Level 8; we expect the field to grow substantially in the meantime.