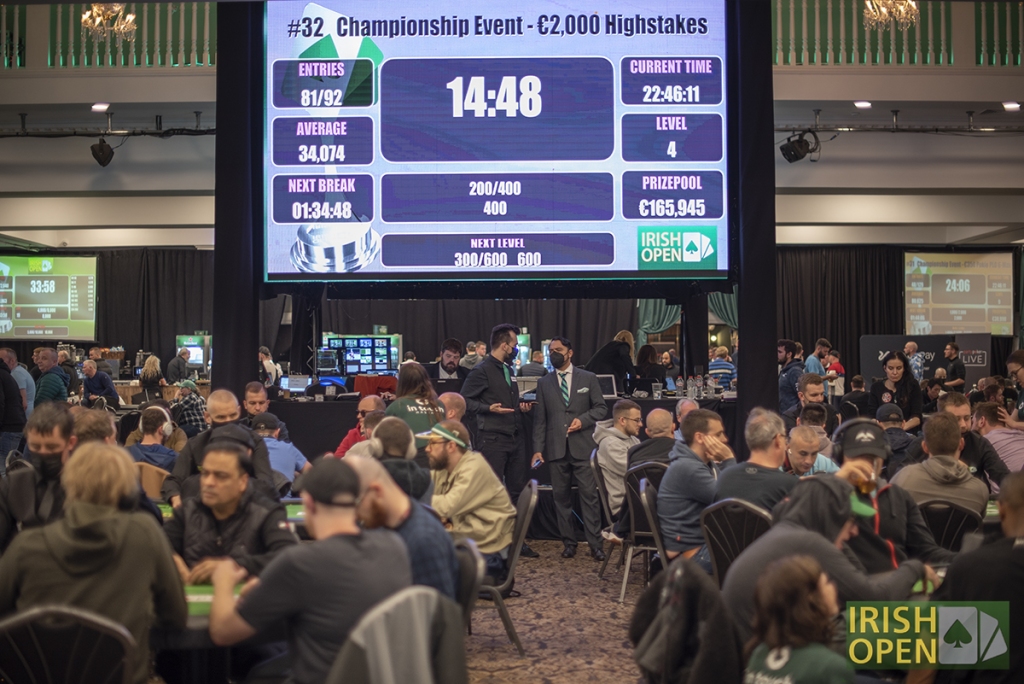 It was perfect timing: looking at the slowly expanding field in the €2,000 Highstakes to see who's managed to swerve the pull of the beer pong to play seriously until the wee hours, we found Fraser MacIntyre saying the highrollerest of highroller sounding nonsense:
"Has everybody not got their own plane?" he said, wide-eyed (he has his own plane). Noticing he'd been overheard, his tablemates overruled his call for this anecdote not to be shared, along with updated info on the tournament as a whole.
As a whole then:
There is a steady trickle into this event that already boasts over €200,000 in prize money (121 players as they approach the break), and this is unlikely to stop entirely until it's mandatory (two levels into Day 2, tomorrow).

More entrants of note (all "fresh" from playing Day 2 of Main Event today):
Dara O'Kearney
Renee Xie
Katie Swift
Dominic Nitsche
Mauricio Ferreira
Yucel Eminoglu

With the same starting stack as the Irish Open Main Event (30,000 chips) and a 40 minute clock throughout, this tournament has all the play that people who start playing a €2k buy-in tournament at midnight could possibly want. Those who make it through to Day 2 the old fashioned way will restart at 1pm.