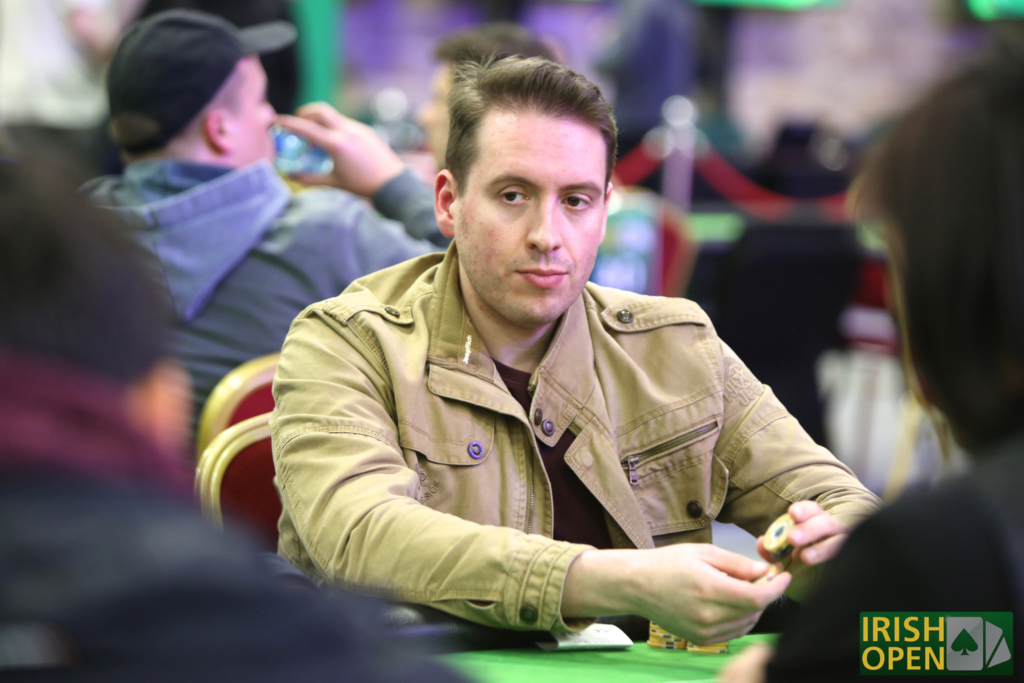 Under the gun, David Hudson (pictured) moved all in for 480,000 (blinds 20k/40k). Over to button Martin Gorenc, who had a bit of a think. "Can I ask him what he would do?" he asked someone unclear (the answer was no). He made the call in the end, only to find big blind Carl Gialanze calling all in for 360,000.
Gialanze: Qh Qd
Gorenc: Ah Kh
Hudson: 8c 8s
The board hit Gorenc pretty definitively: 5s Ac 5c 3c Kd and with that he takes a stack of 1,440,000 to the final. Gorenc is now the last American standing.
Gialanze finished in 10th place (€1,575) and Hudson 9th (€1,880).