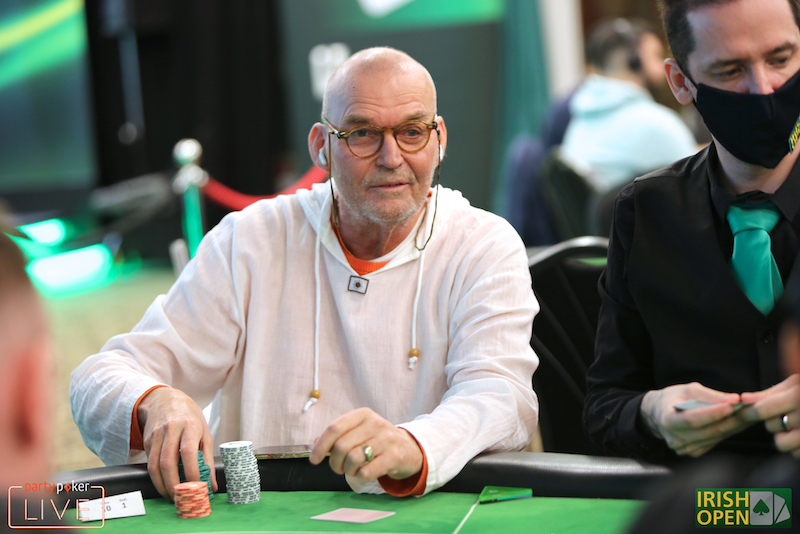 On the feature table, which owing to the livestream experiencing some technical issues is basically just a regular table for now, Rolf Jauring open-shoved and looked your blogger directly in the eye – usually a sign of a pretty premium hand, in my experience. Steve O'Dwyer flat-called, everyone else folded, and they were on their proverbial backs.
O'Dwyer: Tc Td
Jauring: looking good for the double up with Js Jd
Board: boom! 8s 4c Th 3d Ad
With that, Jauring becomes our 14th place finisher.