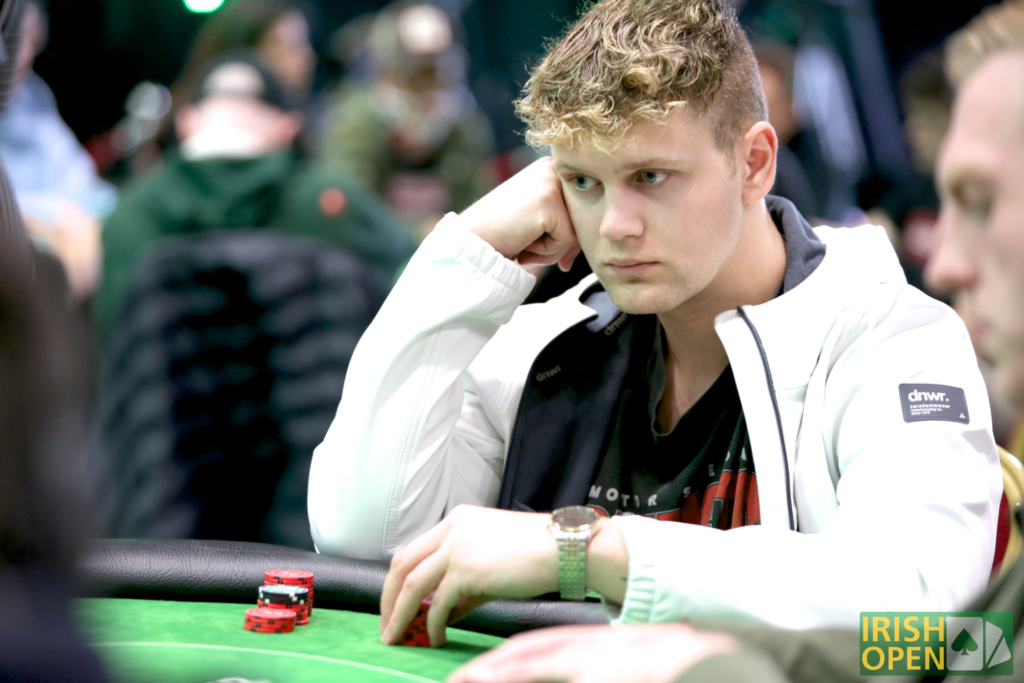 A huge flip between Waheed Ashraf and Jamie Flynn dropped the latter to chip dust. Ashraf jammed on the button over the top of an early position raise to 60,000 (blinds 15k/30k now) and found Flynn shoving for slightly more from the big blind. The initial raiser folded and it was Ashraf's pocket sevens against Ac Kd for Flynn; they held.
So, to the triple ship: button Christian Pedersen moved in for 95,000. Small blind Flynn called all in for 30,000 and big blind Ewen Trevidy called them both,
Trevidy: As 6c
Pedersen: Ad 4h
Flynn: 4c 2c
The board: 2s 5d 9s 8s 8h. The deuces won the small main pot, while Trevidy's kicker somehow played to bust Pedersen, who collects €7,795.