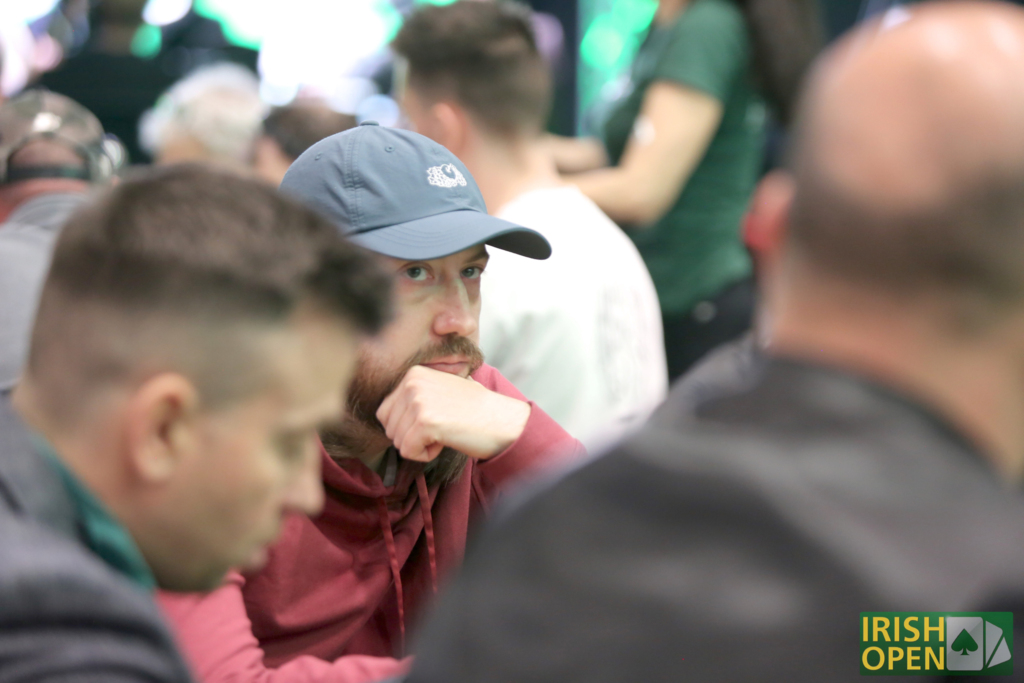 Snippets of action from the €3,000 High Roller, as the blinds rise to 2,000/4,000:
Though Steve O'Dwyer's eliminator was Colm Chan, the damage to his stack had occurred earlier, and it was just a few big blinds that were at risk during his final match-up. O'Dwyer's Kd Tc was in bad shape vs. Chan's Kx Jx and the comeback was not to be today.
Elsewhere Ben Winsor was picking up a small pot with a preflop shove from the big blind. Neighbour Parker Talbot, with 54,000 himself, said, "It's my turn, I'm going to do that," and put in his own big blind and ante. Chris Williams raised to 8,500 on the button and Talbot made the call, folding when Williams bet 10,000 on the 9d 3c Ts flop. That is not the same thing at all.