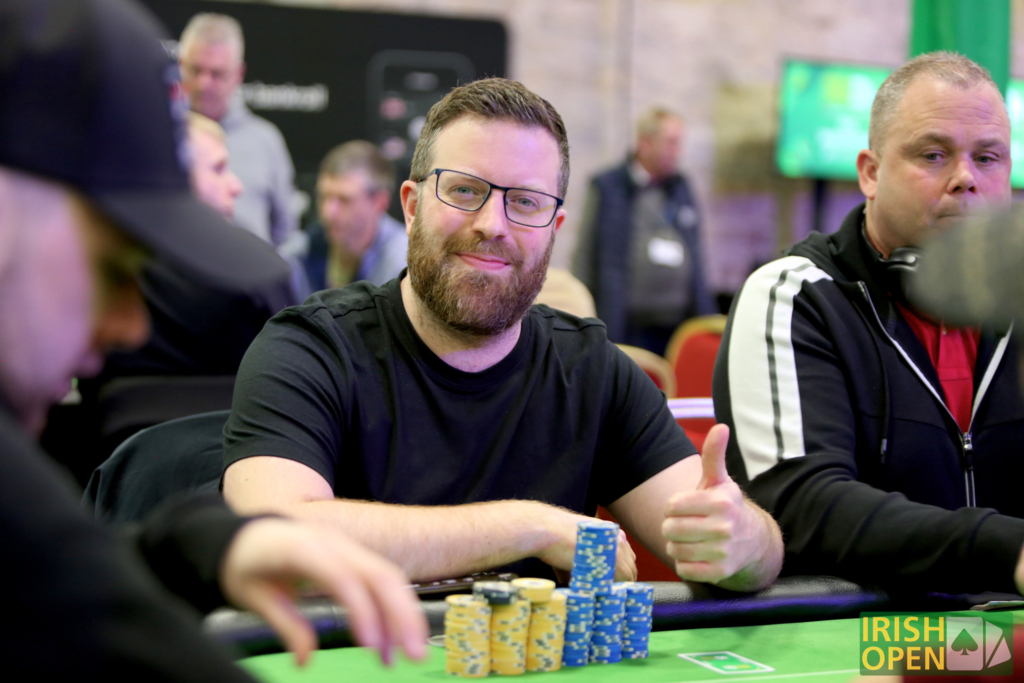 Andrew Hedley raised to 100,000 (blinds now 15k/30k), leaving a sole 5k chip behind. Big blind Jacob Mulhern announced "call" and flipped over his cards – the Jh 3d – without the official all in being declared… but no one made a fuss and Hedley showed down Qh Js.
The board ran out Qd Tc 4h 7c Kd and Hedley is now playing a whole 210,000.
"We're officially back!" said Hedley. "What a player."
Not coming back (in this event at least) is Tarique Imam, who busted in 12th place, moving all in when it folded to him in the small blind with 9d Td and picking up a caller in the big blind with Ah 4h. No improvement = €1,380 in prize money. Following him to the rail was Adam Maxwell, who made the pay jump to €1,575 for 11th place.