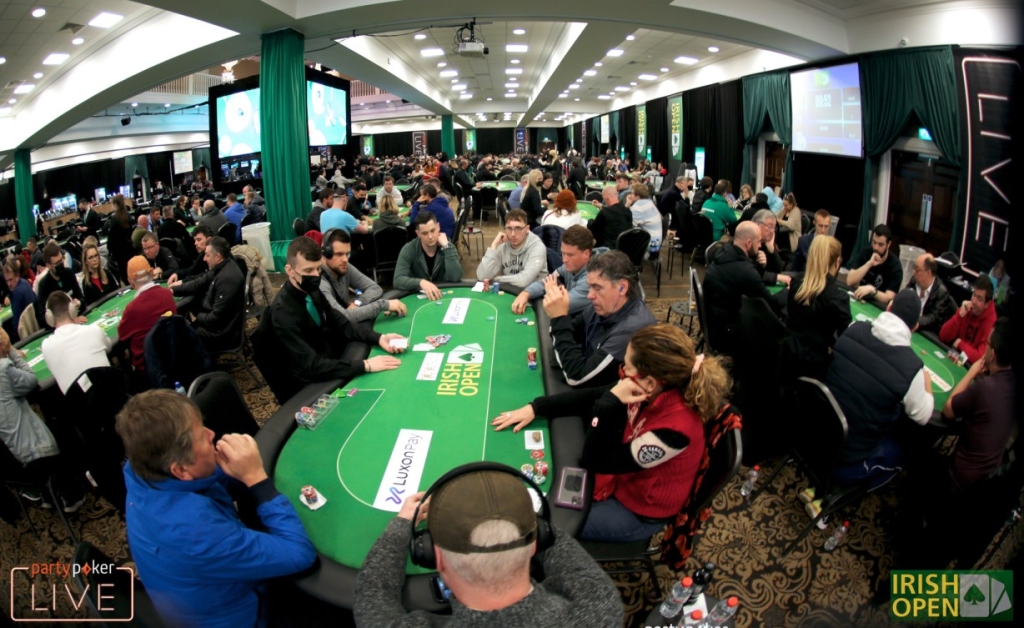 We're returning bright-eyed and bushy-tailed for the €350 Heads-up Championship Event. There are some very familiar names on the roll call from last night's 6-max championship, including Michael Dwyer, Barry Greenan, David Lappin, Daragh Davey, and winner Leo Lombardozzi.
We have a full bracket of 64 today. Starting stack is 5,000, but players have a double chance and triple chance stacks, that they can deploy now or later, should they run out of chips. It will be up to players to decide if they want to start 25, 50, or 75 big blinds deep.
Players will play three rounds today, scheduled to wrap around 6pm so that everyone has a chance to hop into late reg of the €250 "THMC" — the Hendon Mob championship. Or if the old purse feel a bit heavy they will be able to avail themselves of the €5,000 high roller.
First though, the tête-à-têtes have been lined up, two matches per table and the floor's announced 5 minutes to start. Cards are about to re-enter the air here at Day 2 of the Irish Open.