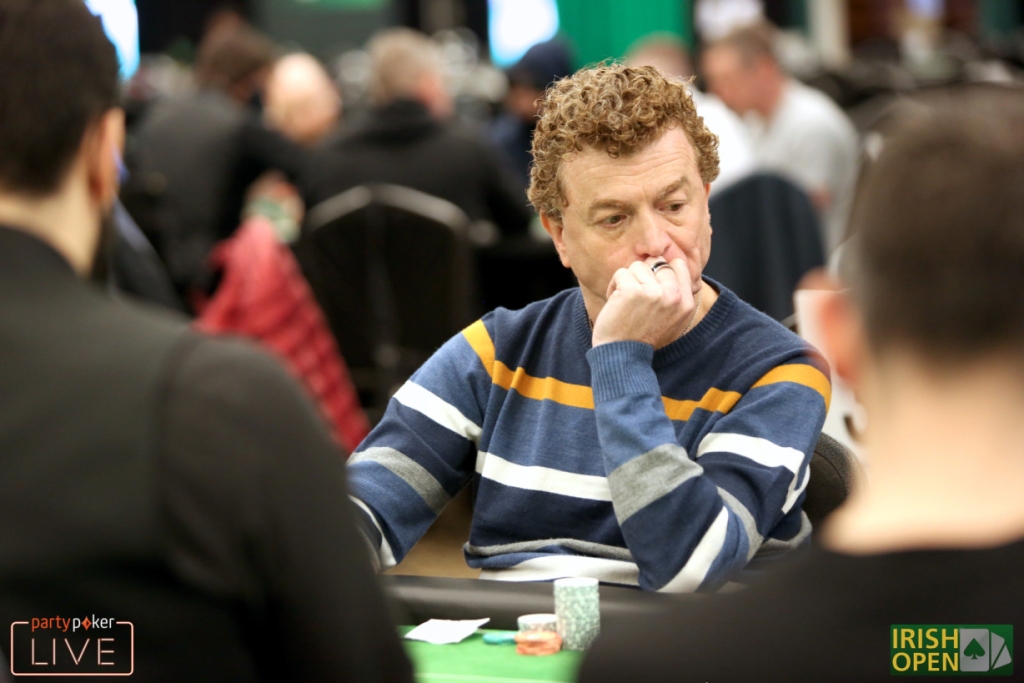 Garry Spinks has knocked out Jose Jaraiz in 10th place in a hand that was nothing if not high preflop drama.
It folded round to small blind Jaraiz, who moved all in for 3,400,000. Rather than quickly pick up Spinks' 120,000 big blind, he had to wait actual minutes in tension you could cut with a butter knife.
Spinks pondered, looked at his opponent, pondered some more. Then he stood up, deliberately and calmly got out his wallet, removed a coin, flipped it, caught it on the back of his hand and slowly revealed it to himself. Then he took his wallet out again and put the coin back. Then he stood, hands resting on the back of his chair, for the time it took for the TV table to play a whole extra hand.
Finally, the call.
Spinks: 9d 9h
Jaraiz: 5s 5c
The Spinks fans on the rail went wild, and wilder still when the board ran out Js 8h 2c 6d 7s. To cries of "SPINKSYYY!" the final nine players prepare to bag and tag.