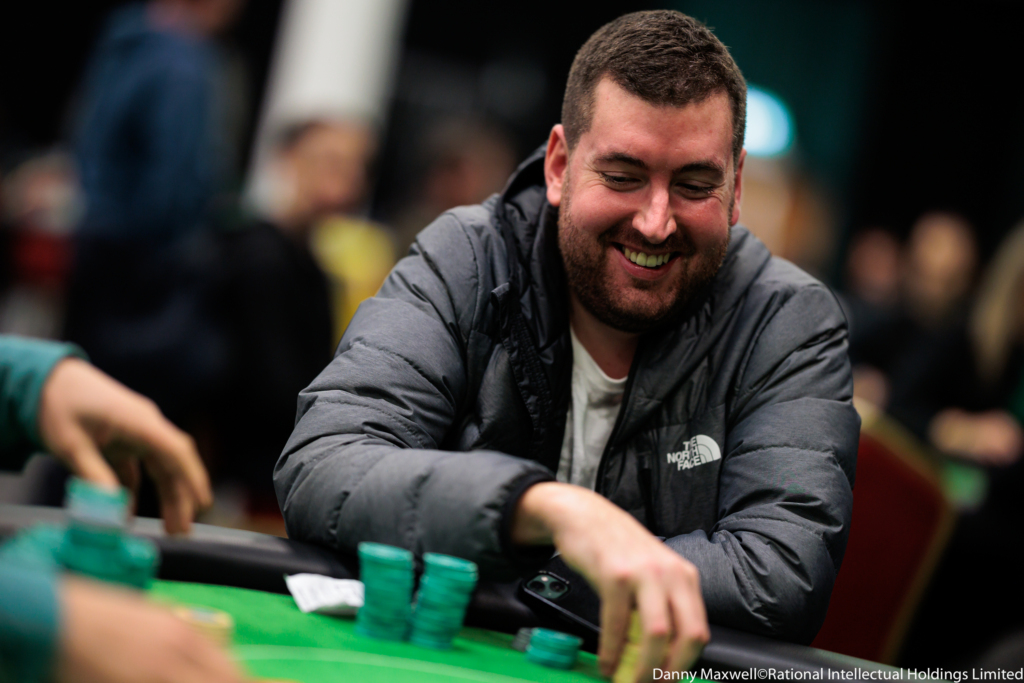 Baptiste Duny opened to 120,000 (blinds 30k/60k) and Shaun Conroy moved all in from the small blind for 640,000. Over to big blind Noel Hayes, who re-shoved for 1,380,000. Facing potentially the biggest pot of the night, Duny made the call and made it so.
Duny: As Qd
Hayes: Ah 9h
Conroy: 6c 6s
"I may have been being a bit optimistic," said Hayes, just as the flop came down 2s 9s 3h.
His tune changed somewhat as he said, "Any chance of a hold?" There was! The Ts Jd turn and river changed nothing and we lose Conroy in 5th while Hayes has 3,500,000 and a firm chip lead.