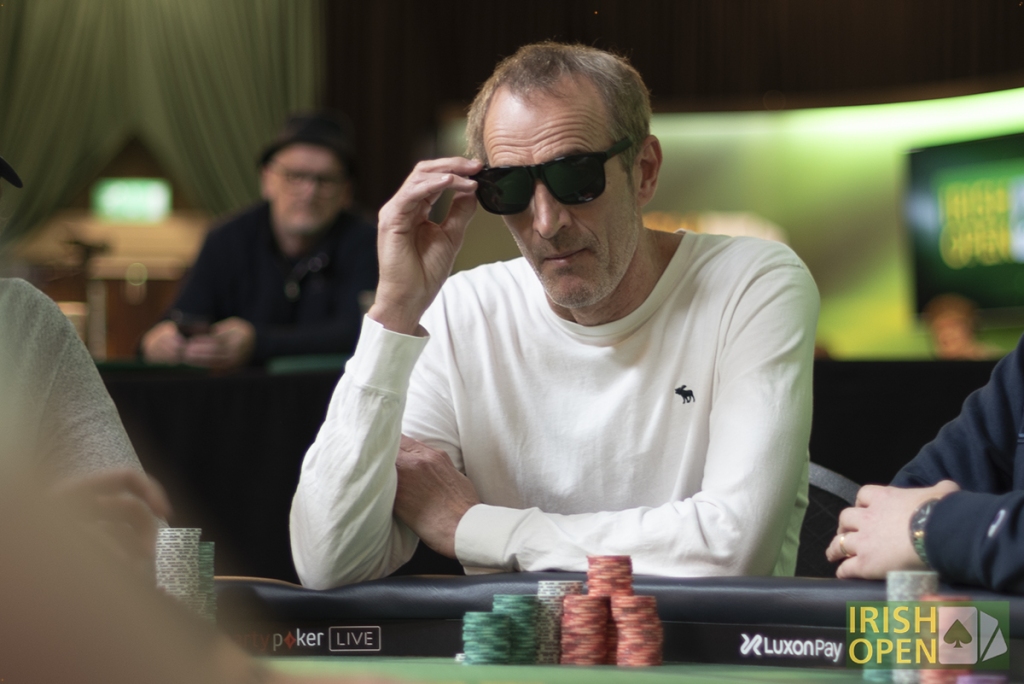 Garry Spinks has battled hard through this final and the latter stages of the tournament and he found a great spot to double – O'Dwyer jamming from the CO with Kc Qd and Spinks making the call for his 7.6M stack with the dominating Ad Kd. A very solid equity advantage…
O'Dwyer couldn't do it again could he? Yes, he could.
The board fell a shocking 9c Qs Qc to give O'Dwyer a virtually impregnable lead, and he took down the pot with the 3c and 9s on turn and river.
Good game Garry Spinks – a whopping €103,600 awaits you at the cash desk. We continue with O'Dwyer marching toward the trophy.