This year the Irish Open is hosting a mini-smorgasbord of two-day High Roller events: a €5k tournament on April 4 and a €3k event four days later. High Rollers are increasingly popular at the Irish Open and starting to attract seriously big fields. This year seems likely to break records once again.
The history of High Rollers at the Irish Open is the history of the event itself. For years the Main Event buy-in was €3,500 and there was rarely a High Roller on the schedule. However, when JP McCann and Paul O'Reilly took over the running of the Irish Open in 2016, they were determined to bring the Main Event back to a more affordable level while also creating a true festival of poker.
The steady increase in numbers for the Main Event shows that the current €1,150 price point is spot on – sufficiently high to attract the pros but still within reach of recreational and low-stakes players. And, with a lower Main Event buy-in, that has left the arena wide open for a High Roller (or two.)
Bringing back the High Rollers
In 2016, O'Reilly and McCann added a €2k High Roller to the schedule. The event attracted a modest field – 28 entries – with Germany's Claas Segebrecht taking it down for €23,830. But the word was out and the following year, numbers and prize pools were up significantly. Kevin Killeen, who finished third in 2016, beat a 66-entry field to win a substantial €38,585 first prize. In 2018, the €2k High Roller Championship beat records again with a total of 70 entries. Dublin-based Croatian Sasa Ikac took home the €38,330 first prize.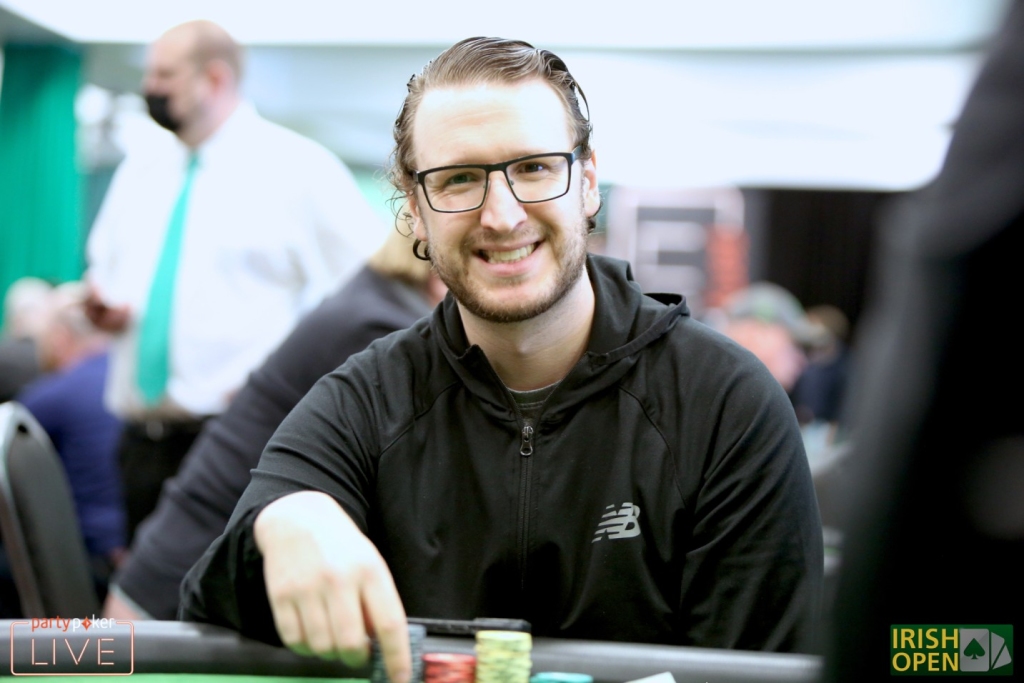 In 2019, the High Roller attracted 84 entries with champion Max Silver, Ireland's #1 live tournament player, winning €45,130, another event record. A list of the finalists also shows just how competitive and prestigious the tournament had now become: Benny Glaser, Patrice Brandt, Andy Black, Marc McDonnell, Keith Johnson, Orjan Skommo, Dan Wilson and Ankit Ahuja.
Huge High Roller fields in 2022
After two years online during the pandemic, it was clear that the thirst for live High Rollers was getting pretty intense. The two High Rollers in 2022 – the €5k Coin Rivet High Roller and a €2k High Roller – both had big fields. There were 90 entries in the €5k with London chef Alex Peffly taking home €111,835. Among those who cashed were Triple Crown winner Niall Farrell, former Irish Open Main Event champion Ian Simpson, Andrew Hulme and Paul "Top Dollar Man" Newey.
In the €2k, there were a staggering 157 entries with Danny Pyke beating Jamie Nixon heads-up for the trophy and a €65,840 first prize. More than 20 players cashed including Dominik Nitsche, Raphael Verdugo, Mitch Johnson, Mitch Hynam, Kevin O'Donnell, Andrew Hulme and MainEventTravel CEO Fraser MacIntyre.
This year's Irish Open is taking place from April 3 to 10 at the Royal Dublin Society in Ballsbridge. Once again, the High Roller events look set to attract record fields. For full details, please see the Irish Open schedule.
April 4: €5k High Roller 8-Max – 2 days – 50,000 chips – 40 min clock
April 8: €3k High Roller 8-max – 2 days – 30,000 chips – 40 min clock