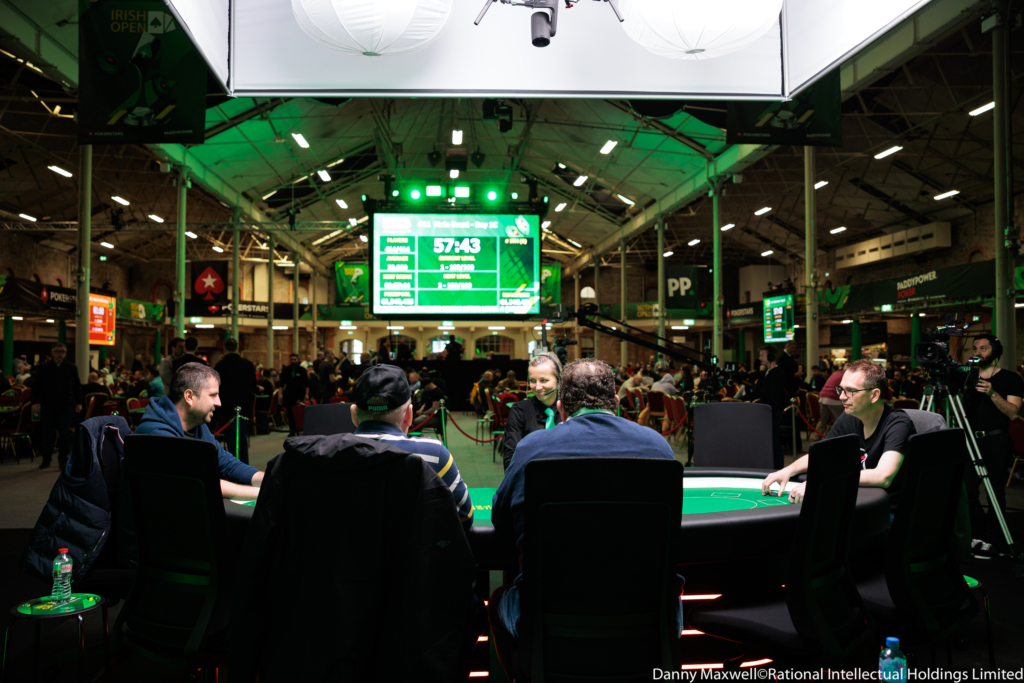 To say it's "live" would be slightly misleading as – for obvious reasons – we can't show hands in real time so the feature table is being broadcast with a half hour delay.
Bringing the broadcast to you with their characteristic flair are James Hartigan and Joe Stapleton, their commentary sous chefs being PokerStars Ambassador Nick Walsh and 2017 Irish Open champion Griffin Benger. Watch it on (CLICK BELOW CHOICE OF LINK)…
Irish Poker Open YouTube channel
PokerStars YouTube channel
PokerStars Twitch channel
PokerStars LIVE Facebook page
>>CLICK HERE FOR LIVE HAND REPORTING ON POKERNEWS<<
So while Hartigan and Stapes zoom in on the detail of one table's action (at time of posting featuring no less a VIP than last year's Irish Open Main Event champion Steve O'Dwyer), hands from the nearly 1,000 other players are being snapshot for us by the gents at PokerNews. Please click above for coverage.