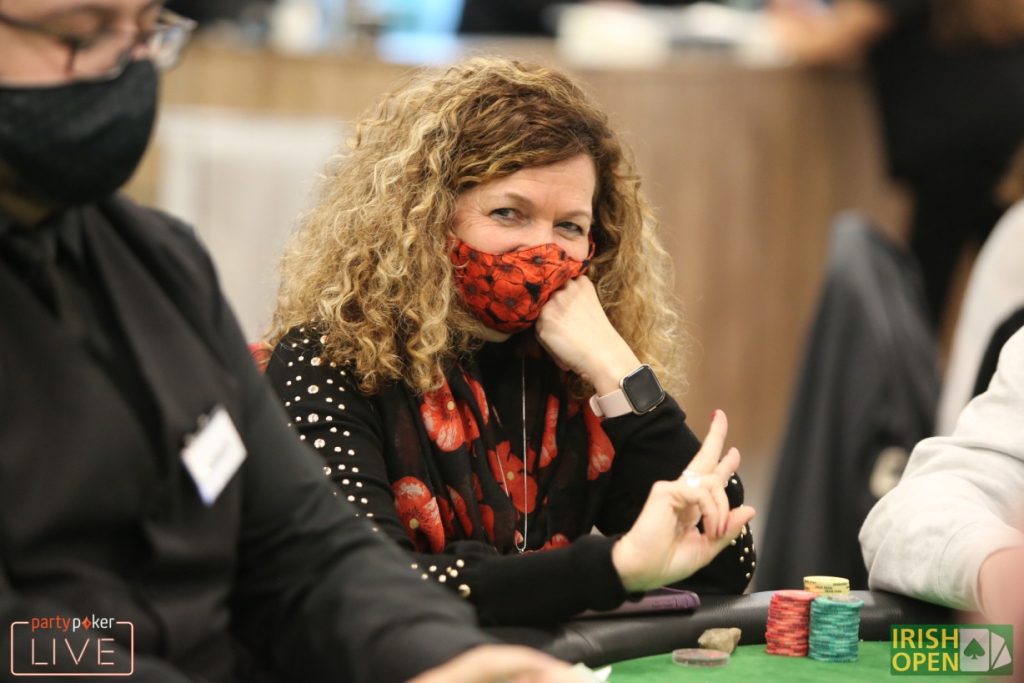 Elizabeth Bennett-Martin just saw her Irish Open journey ended by Ronnie Redmond. She took her chances for a double-through with a decent hand in As Jh but sadly for her Redmond had her crushed with his Ah Kh.
The board of Kc 9d 9h looked unlikely to change the equity split though the 9c on the turn left a few chop outs in play.
"Nine!" shouted someone at the table – the giggle that came with it it suggested it was called out for the laughs rather than any genuine support.
All irrelevant at the close, the 5c polished off any lingering hopes and Bennett-Martin finishes up with €2,270 for her run to 195th place in the tournament. Well played!