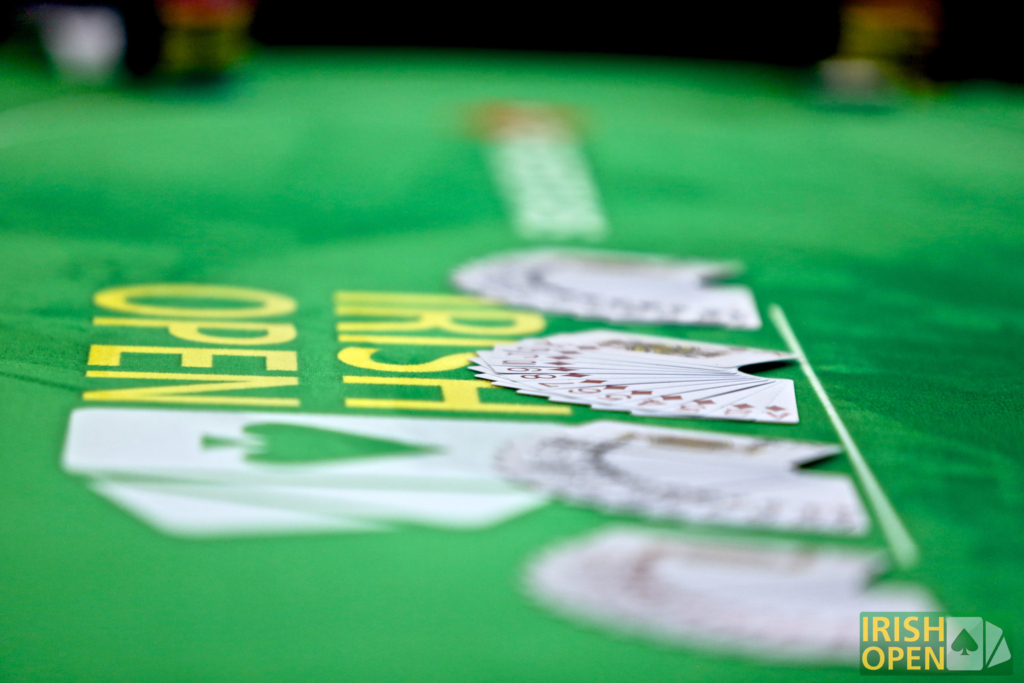 Over 800 survivors from all four €1,150 Irish Open Main Event starting flights will be redrawn today in the giant mixing bowl of Day 2 to start the marathon of knockouts that will eventually crown a champion on Monday here at the RDS. If the final bullet at Turbo Day 1d didn't find its mark, players are still allowed to register right up until the start of play on Day 2. Even without this extra window, there were over 2,000 entrants before Day 1d's play concluded and we are looking forward to announcing the (enormous) final number (and corresponding prizepool – see the PRIZEPOOL tab above) later today.
>>Click on the LIVE DATA tab above for CHIP COUNTS and SEAT DRAW.
>>CLICK HERE FOR LIVE REPORTING ON POKERNEWS<<
Watch live streaming from the Main Event feature table featuring Joe Stapleton, James Hartigan, PokerStars Ambassador Nick Walsh and 2017 Irish Open champion Griffin Benger: **CLICK BELOW CHOICE OF LINK**
Irish Poker Open YouTube channel
PokerStars YouTube channel
PokerStars Twitch channel
PokerStars LIVE Facebook page
>>Here on irishpokeropen.com we'll be focusing on Day 1 of the €550 JP Poker Masters (2pm) before turning our attention to the €3,000 High Roller Championship at 8pm. Select your preferred current event from the drop-down menu above, or recap the highs and lows of Championships already won!