A memorable hand burst the bubble in Event #3, as Dirk Benz found himself under the gun with less than a single big blind during hand for hand play. He committed himself blind, to the consternation of some tablemates, who advised him to at least have a look.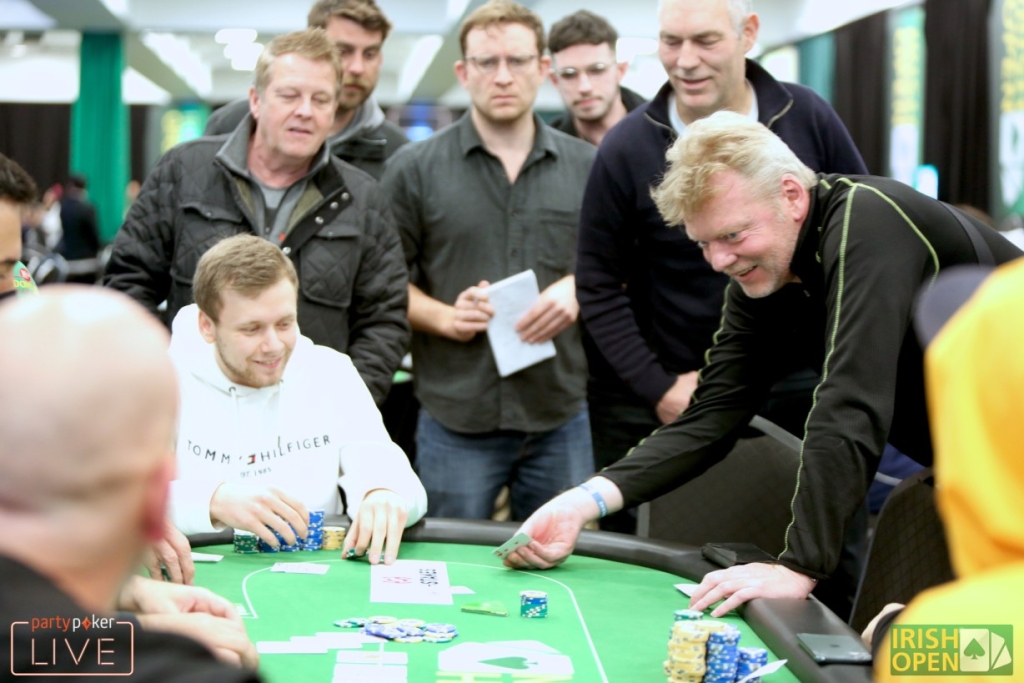 He received two callers, both of whom could only muster jack and ten high respectively at showdown. The board had run out K-K-6, Q, 3. With J-T and T-2 tabled, yer man Dirk could stay alive if either of his cards were a 3, 6, Q, K, or A. He could also stay alive if he had J-T himself.
43 cards left in the deck and 15 were winners … but Mr Benz resigned himself to being the bubble boy when he turned up the 4h 2h. At least he was suited, though hearts missed. With that there was the sounding of trumpets and a procession of confetti throwers. No expense spared here at the Irish Open for any event of any buy-in. The top prize of €4,710 was now within the remaining players' sights.