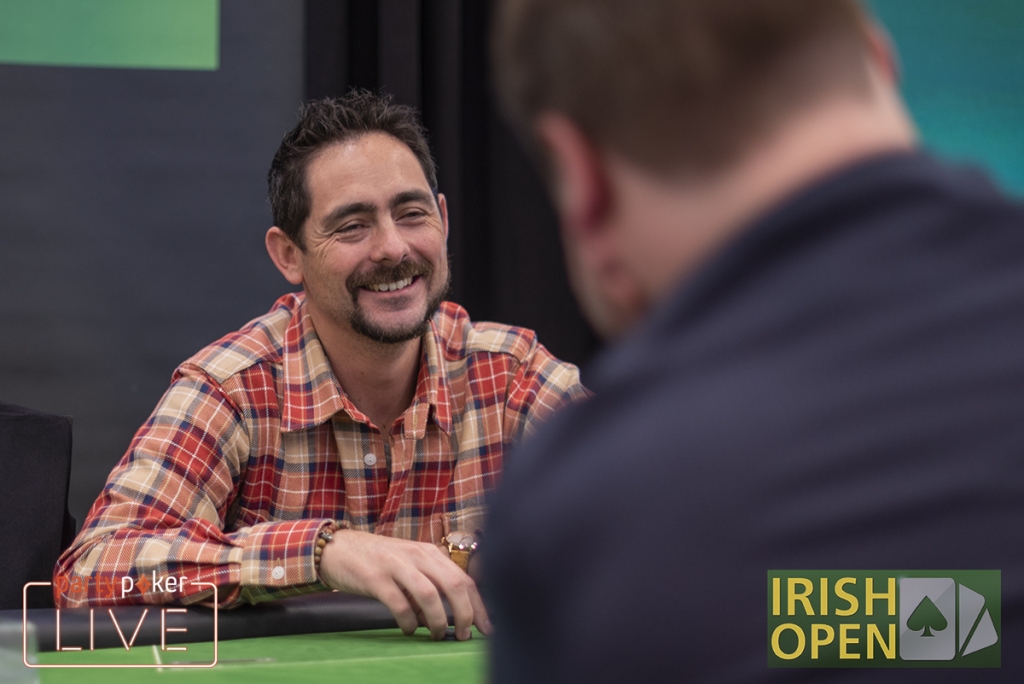 Anthony Blaineau has finally seen off his rival – whittling down Kolewczynski until the pair got all-in preflop – Blaineau holding AK suited and Kolewcynski 5s 6s.
Blaineau will have been worried by the turn as the board came Qh 9s x 7s….to give his opponent a gutshot, flush draw and live cards….but the board paired the 7 on the river to end his concerns. Tomasz Kolewczynski collects €1,934 for making it through to the semis.
Blaineau though will return at 16:00 to play WIlliam McMurray for the Irish Open heads-up title!