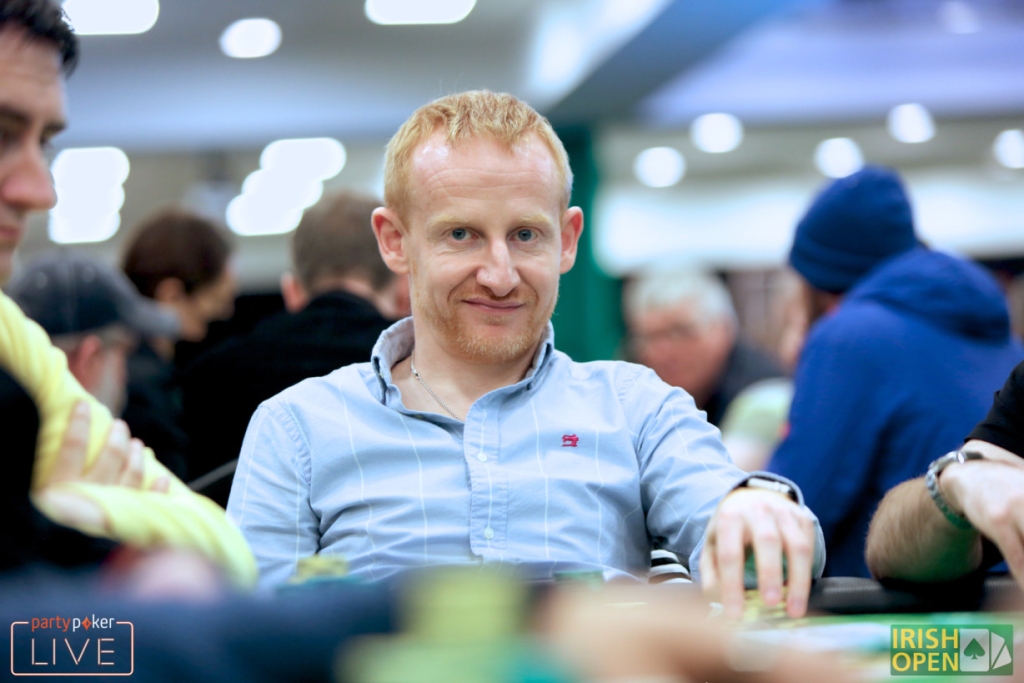 Dermot Blain has exited in 29th place (€6,980) after some five-star short stack ninja action for much of the day. It was a slightly quirky hand in that Blain almost-shoved (leaving a sole green 5k chip behind) for 220,000 preflop, called in position by Jose Antonio Jeraiz and Timothy Shirley.
On the flop of 6c Kd 2c, Jeraiz had checked and Shirley moved all in before they'd realised that Blain wasn't "properly" all in. Blain twiddled this sole remaining chip (a tenth of a big blind) and tapped it a few times on the felt before throwing it in; he held 7s 8s vs. Shirley's Kc Qc.
Blain saw more than a glimmer of hope in the straightening 9d turn, but the 6h river put paid to any such flights of fancy.