Barny Boatman has only missed one Irish Open in the last 22 years. Apart from a time when he was living in Madrid and couldn't get a flight, the legendary Londoner and former Hendon Mobster has played every single live Irish Open Main Event since 2000.
The year 2000 was also when The Hendon Mob really got going. The group of four friends – Boatman, his younger brother Ross, Hendon resident Joe Beevers and Ram Vaswani – had all started playing together in North London and were getting a name for themselves. They had launched the website and were writing up travel diaries and profiles of well-known players.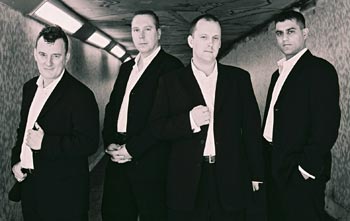 Boatman said: "In the early days of the Hendon Mob, one of the things that we liked to do was promote team games. So we would go to an event and challenge that country's best players. We played the French. The Americans. The Australians during the Aussie Millions. And at the Irish Open, we played against Padraig Parkinson, Scott Gray, Alan Betson and Liam Flood, who was running the event. We actually won against all these teams apart from the Americans.
"We were big fans of the Irish Open. We had our deepest relationship with that event. The Irish Open certainly didn't need putting on the map – they were the map! – ­but anything we could do that encouraged more people to come, the better."
Nowadays Boatman is the most active live tournament player of the four former Mobsters but limits his poker trips to just two festivals a year – the World Series and the Irish Open. "Irish Open still has that feeling of the old days … that warm feeling. It's like coming home for Christmas. There isn't that hard edge you get in most places. You beat someone in a pot and they say "well done" and really seem to mean it.
"Fondest memories? I just think that it's all one big blur of Guinness and laughing! It's always been ridiculously social. I remember one year that everyone left in the Main Event went down the pub during the break… we were all still there when the break ended but we knew they couldn't start without us. That's harder to imagine now because the event is so big but it's always been about hanging out."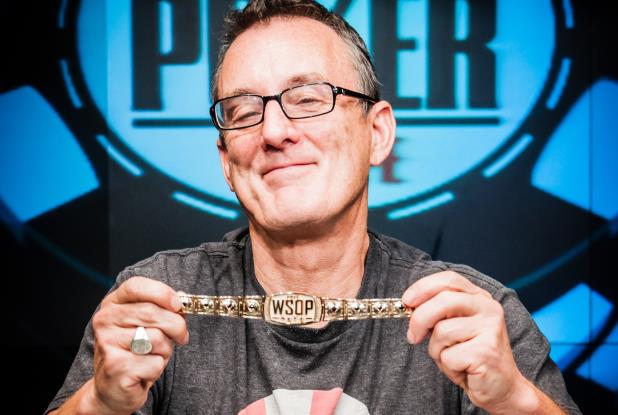 Boatman, a two-time WSOP bracelet winner, has now accrued nearly $4 million in live tournament earnings. He has also cashed at the World Series more than any other Brit (68) and, in 2015, reached three consecutive WSOP final tables.
This year, the Irish Open is being held at the Royal Dublin Society in Ballsbridge from April 3-10. Boatman is especially looking forward to being back in the city. He said: "Being near the centre of Dublin will give people a chance to have a look around this great city"
Boatman is delighted that the Irish Open is still such a huge event. He said: "The Irish Open has been very good at reinventing itself. They get amazing players coming over and that's a testament to the cachet it still has. I always find when I go there that people greet you as if they know you. So you go there with the attitude that you know everyone – and everyone knows you – because that's the way you're treated. The Irish players and the Irish staff –Ireland itself really – that's what makes it."
Main image picture credit: Mickey May