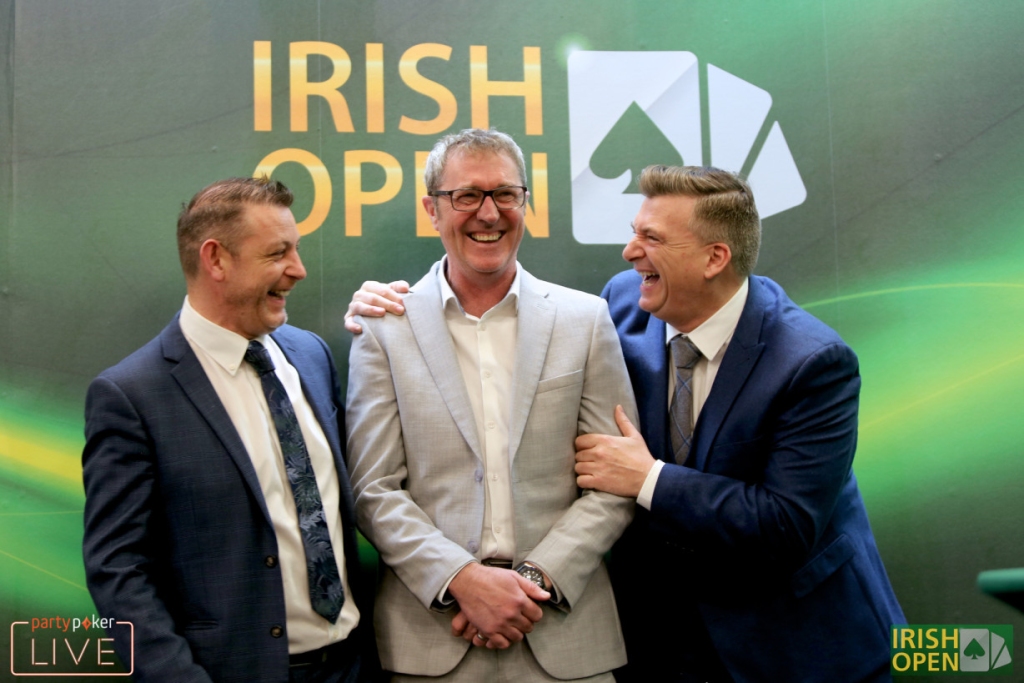 Welcome back to the Main Event, where 118 in-the-money players are pacing off their nerves or hangovers behind the rope until they're allowed to take their seats at noon.
Speaking of money, this record-breaking live version of the Irish Open will have awarded €1,989,000 when the eventual champion is crowned on Monday night – a figure reflecting the event's resurgent popularity after the Covid-restricted years.
Everyone returning today is guaranteed at least €3,460. Chip leader Dan Wilson has been here before – all the way to the trophy-lifting stage in 2016.  He's got tough competition behind the other big stacks, however, with Espen Sandvik, Chris Williams and Kyle Maguire close in chips. We'll be watching as he tries to repeat the double win as Colette Doherty, Noel Furlong and Mickey Finn have managed in years past.
We've missed the sound of nearly a thousand players riffling at once, and today we'll get more of it, as the Pokio PLO 6-Max and €2,000 HighStakes High Roller both play to a winner, the €250 Mini Irish Open, the €250 Liam Flood Memorial Tournament and the Mystery Bounty kick off and the cash games continue to redefine action. Stick with the blog as we cover Day 3 action here.