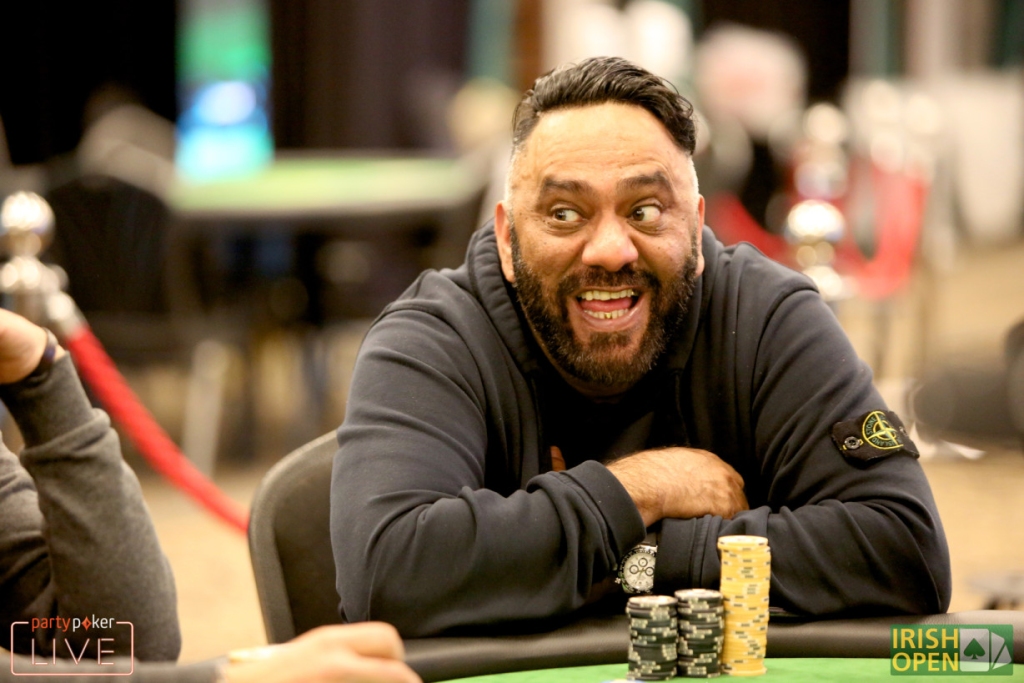 Waheed Ashraf just played out a huge pot with Davide Raschella – the two involved in a blind war with fours versus K-Q respectively for all of Ashraf's stack – and most of Raschella's.
A crucial pot – it looked all over for Ashraf – the board peeling off KJQ. Two pair for Raschella – good game surely?
The 9 on the turn introduced some chop outs, but Ashraf's vocal rail cheered as a four arrived on the river to turn the tables. What a river!
A huge 1.5 million pot goes to Ashraf – now the chip leader and a disconsolate Davide is down to fumes. What a hand!