Despite busting out of the Irish Open Main Event in fifth place, veteran Irish player Andy Black is now #1 in the Ireland all-time money list AND is top of the new UKIPT Leaderboard.
It's proof – to Andy – that his new strategy is working out. For the last four months, Andy has dedicated himself to playing a game which mixes up maths with good old-fashioned people reads. Andy – a former Buddhist monk – believes that maths has taken over the game so much that players who don't rely solely on maths have an advantage in events that have a broad mix of players.
He fully acknowledges however that his spectacular departure from the PokerStars-sponsored Irish Open in April – he shoved with 26 off – was a typical blow-up for him. He said: "In terms of making stupid mistakes, I am probably the worst in the world. It cost me a Main Event at the 2005 World Series and, to be honest, every other tournament on the planet. I think commentators have started calling 26 "the Andy Black"– except no one but me ever goes out with 26. Mike Matusow used to be called the Blow-up King but I have overtaken him. I'm way worse than him – or anyone else for that matter."
Despite this, Andy says he is now on a mission to demonstrate that his style of playing can win. He plans to play more of this year's UKIPT stops as well as thrive at the World Series. He'll be out in Vegas for three weeks and aims to play six or seven mid-range events plus the Main Event. "Let's see what happens. If I play seven tournaments and I don't win one of them I'm not going to be happy. I'm in a contest with myself as well as the world. I want to prove a point: I think there is a particular skill in playing against a broad range of people. And personally, I have a preference to playing against humanity rather than just a load of pros – it's more interesting and the skills required are varied."
Andy did hold the Ireland #1 spot for 17 years until Max Silver, who lives in Dublin, gained Irish citizenship. Andy has already won more than $5 million at live tournaments – including seven Irish Open Main Event cashes and countless others in Irish Open side events. This year was his best performance in the Irish Open Main Event and his €95,500 score was also one of his biggest cashes in recent years. His biggest cash ever however came with his 2005 WSOP Main Event fifth place for $1,750,000.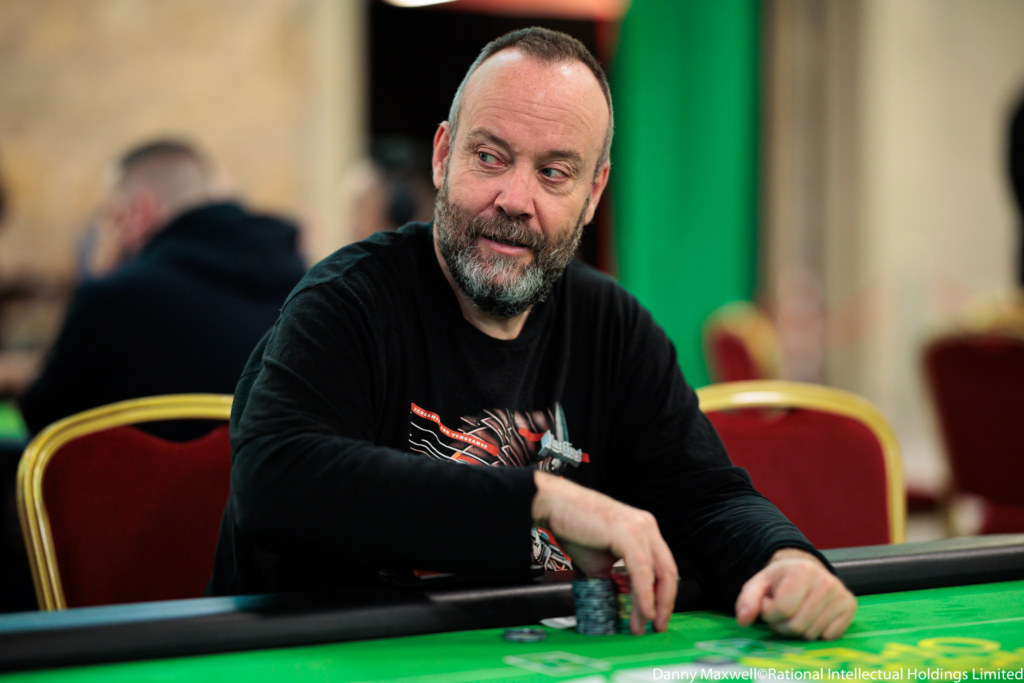 Andy added: "There are only a handful of people my age who have stood the test of time. But the only thing I care about now is seeing whether I can actually perform more consistently than I ever did before, against a game which has changed massively. So far it's working out – since I started playing seriously again 3-4 months ago, I've won or chopped over half the tournaments I've played."
Andy will have to miss the first few UKIPTs while he's in Vegas but then hope to play some more and see if he can regain top position. He said: "It's about percentages. My aim now is to win 20-30% of the tournaments I play and then I'll be happy. And if I can conquer my blow-ups, then it gets really interesting!"