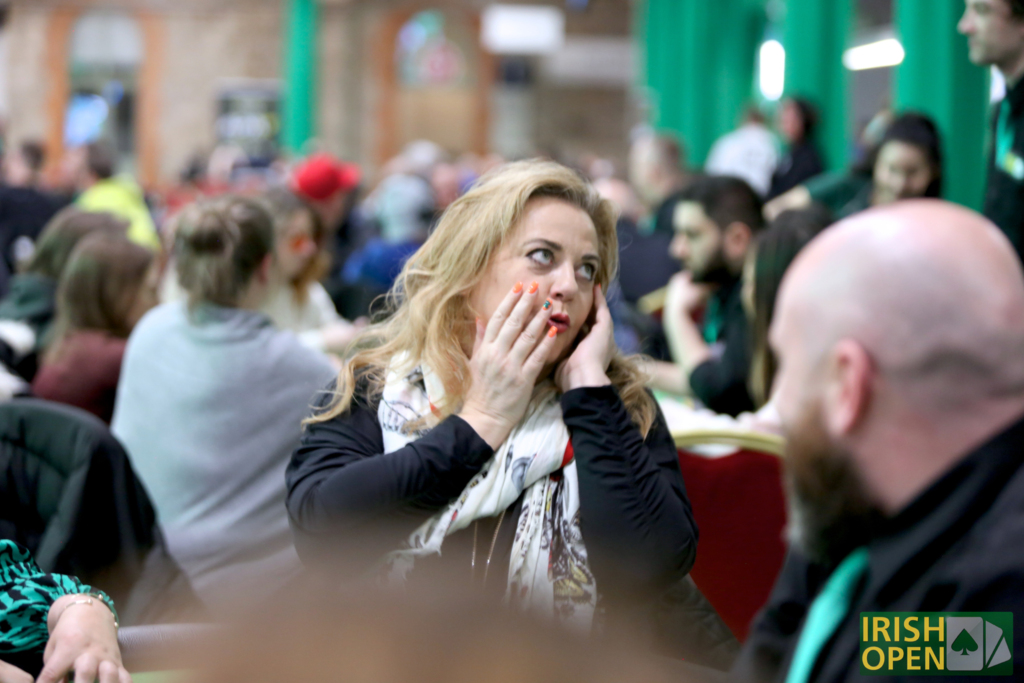 Oh wow, the Ladies' Championship is moving fast now – we're already down to just two tables, and we have a new chip leader.
I got there just in time to see Deborah Worley-Roberts donating her entire stack to PokerStars Ambassador Georgina James, Worley-Roberts holding pocket aces and James holding pocket jacks on a jack-high board. James, it seems, had picked up the set on the flop, but it took until the river for all the chips to go in. "I even called her hand," sighed Worley-Roberts, standing up to leave, but more importantly she called the other way too and is therefore now at the rail. With all three bars open and the beer pong starting any minute now though, we're sure she'll find a way to amuse herself for the rest of the evening.
James is now our massive chip leader on 330k with 16 players left – average is about 100k. Exactly half of them will be getting paid.