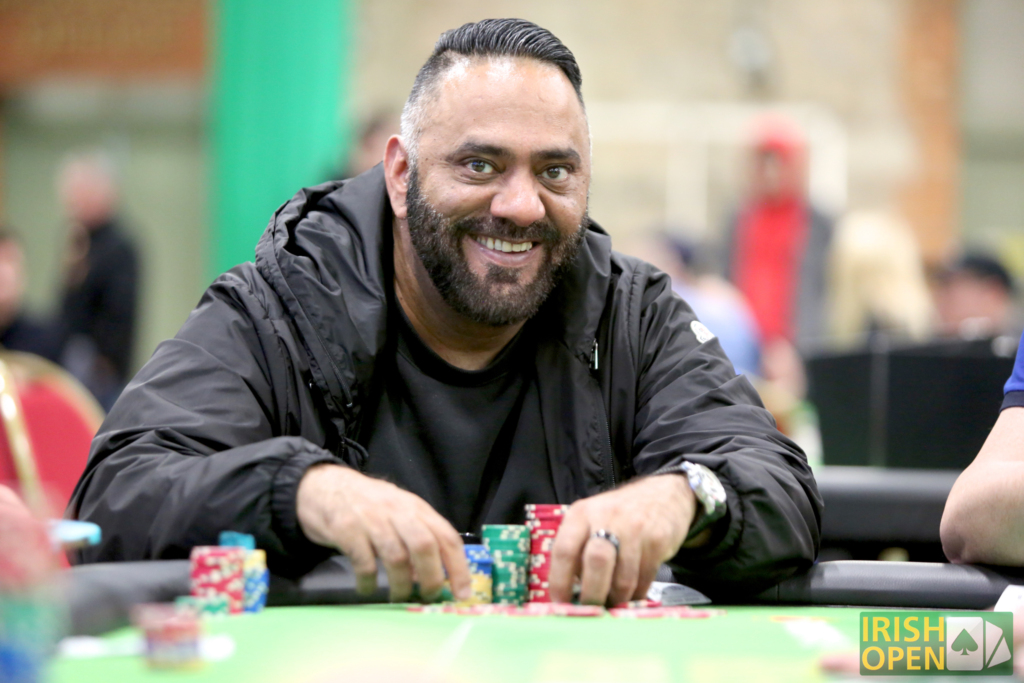 Looking for big stacks (currently the average is 33,000), we spotted Waheed "Wadey" Ashraf sitting in front of a comfortable 70,000. He told us that he'd only been in the tournament for about 20 minutes and had quickly found a double with the nine-four of hearts. How? We hear you ask. Well…
There was an early position raise and three callers before Ashraf, in position, put in the calling chips with 9h 4h.
The flop brought him two pair: 9c 4c 7c. Seat two bet (amount unclear but not over pot – blinds 200/400) and Ashraf alone called. On the Jh turn, the now-busted opponent led out for his whole remaining 28,000. Ashraf made the call and found himself looking to fade a club – his opponent showing down Ac Qx.
"He missed," said Ashraf.
"You got a house on the river!" added his neighbour Mark Baxter.
"Oh yeah, the river was a nine."
EDIT: "I didn't realise it was a freezeout!" admitted Wadey a bit later.