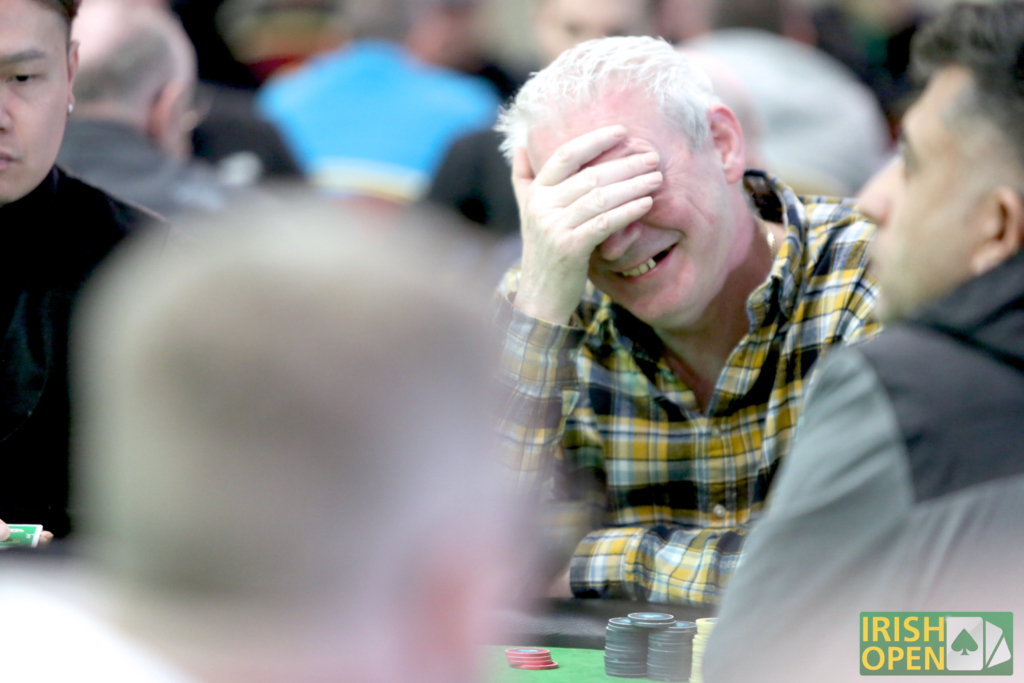 With the blinds 8k/16k, Christopher Chrysochoidis moved all in preflop from the cutoff in an open spot for 213,000 and button John Murphy had a bit of a think, counting out his chips (he had around 450,000). He eventually made the call and when he saw Chrysochoidis' pocket nines put his head in his hands with an, "Oh, man…" His Ad 9d was in fact in poor shape, and he failed to catch on the 8d 2s 4h 6c Qc runout.
Less than a minute later, and Murphy himself was all in and at risk – just – with Ad Qs vs. the pocket threes of Nicholas Harrison. This time he spiked a queen; swings and roundabouts, he's back where he started.
Harrison, meanwhile, had a literal chip and a chair – one 1,000 (the lowest denomination still in play) chip.