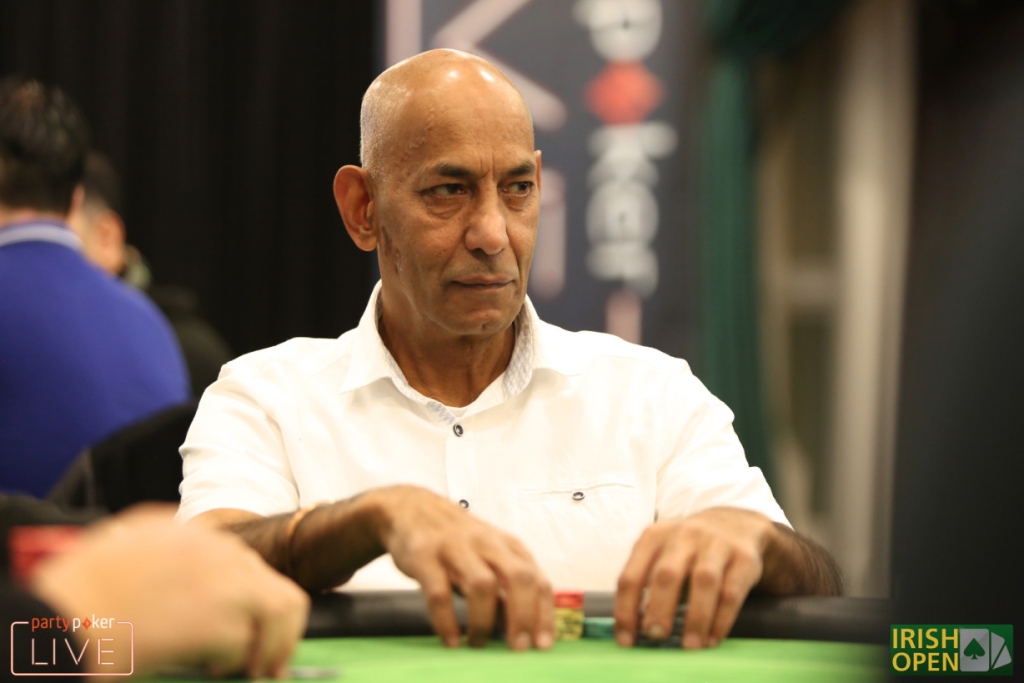 Veteran of the felt, Surinder Sunar, who has amassed close to $5,000,000 in tournament winnings over his poker career has had a decent start to his Irish Open adventure, sitting a chunk above his starting stack.
We just caught him calling an 1,800 bet on a 3h 8d 9d 4s board from Adrian Mills before mulling over what eventually turned into a fold on the 4h when Mills fired out a few thousand.
Despite this minor setback, Sunar is on 38k.